Weezer Disappoints with The Black Album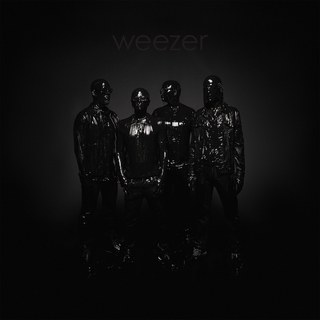 Hang on for a minute...we're trying to find some more stories you might like.
Weezer debuted their first album, "The Blue Album," in 1994. It immediately took off and became one of the most popular and influential albums of the 90s. Their next album, "Pinkerton," which was released two years later, saw a lot of the same success, and Weezer became known as one of the biggest alternative rock bands of the 90's. Since then, Weezer has released 12 studio albums and many other singles along the way. While they were never able to recreate the large success of their first two albums, they have continued to have songs scattered through their newer albums that remind you of their previous greatness and really take off in popularity.
Unfortunately, "The Black Album," released March 1, 2019, does not have very many shades of the Weezer people fell in love with more than 20 years ago. The whole album dabbles in electronic elements and even has some light rap at some points, which is very different from past albums, but is not necessarily a bad thing. In fact there are moments scattered across the album where everything comes together, and the old Weezer pokes through, even with the more modern sound. The best example of this is "High As a Kite," where the chimes, electric guitar, and piano all blend together very well with some great lyrics that have real substance, overall creating good song that does remind you a little of Weezer's past greatness. But sadly for everyone, this is the only song that really does that, as the vast majority of the other songs just lack cohesion and are tough to listen to..
Weezer became known as a very lyrical band after their first two albums, which largely helped them grow in popularity as well as gain a pretty sizeable fan base. However, this new album has strange lyrics throughout that do not flow together well or suit the sound of the song. Overall, most of the songs sound rushed and you get the sense that maybe they were not really thought through that much before they were released.
As a whole, I would rate the album a five out of 10. If you have been a Weezer fan for a while, and discovered them through their early work, listening to this album will be rough, and you will most likely be disappointed. That being said, you will not be disappointed the whole time as there are moments where some songs sound pretty good, which is part of why I give the album a five instead of something worse.