SKINS is a great tribute to the passing of XXX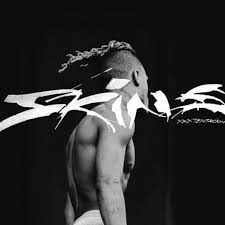 Hang on for a minute...we're trying to find some more stories you might like.
The album "SKINS," released on Dec. 7 is a great tribute to the artist XXXTENTACION after his recent murder. XXX, whose real name is Jahseh Onfroy, was working on this album before his death. The majority of the album was finished but he was not ready to publish it. He even had a plan on what he needed to do to finish it, but sadly could not. With XXX dead and his album unfinished, those who he had worked with in the past contributed to finalizing the album the way XXX wanted it to be. The finishing touches from his colleagues are a celebration of his life and the influence he had on the music community and his fans.
This album has a variety of music genres, showing how XXX had amazing talent in so many styles of music. The styles that he used in this album were his more popular rap, acoustic, piano, and even screamo.
In my opinion, the slow style that was used to start the album was done really well. Each song slowly lead into the next louder song with faster pace, but the song "STARING AT THE SKY" has a rapid change from rap and acoustic into screamo. This change was done well, but my personal dislike for screamo music makes me skip this part of the album.
Kanye West's involvement was interesting and added a weird component that I think took away from the album being all about XXX and a tribute to his music. Despite that it was XXX's intentions to have a feature for that song, it still took more than it contributed to this album. I also thought the music video for "One Minute," West's contribution in the album, was weird and may have been crazy like the style of the music, but it was not a reflection of the things in subject for any of the songs. To me, Kanye's involvement was more for Kanye than it was for XXX.
XXX's soft tones shows how he has an amazing natural voice and how music can be so simple and so amazing. His rap shows that adding simple things to it and speaking more in a deeper tone can be good music with ore being said. The screamo style adds a different style of emotion to music then the soft acoustic and piano styles, but in my preference I find the acoustic easier to listen to.
Overall, I thought this album was done well and if you enjoy all of XXX's past works then the entire album is for you. If you are not a huge fan of his entire collection, some songs will be great but you may end up skipping most.