Glory Sound Prep: Jon Bellion's Newest Masterpiece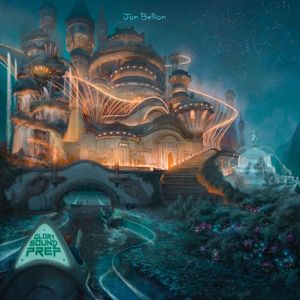 Hang on for a minute...we're trying to find some more stories you might like.
On Nov. 9, 2018, Jon Bellion released his newest album called "Glory Sound Prep," featuring ten songs and with 43 minutes of play time. His album contains a cross between many genres, as he raps, sings, and even adds bits of orchestral music. Just like any other album, it has its ups and downs, but it is mostly positive from my viewpoint.
My favorite songs on the album are "Conversations with my Wife," "JT," Stupid Deep," and "The Internet." All of these songs, while different in their own nature, envelop a slow, beautifully crafted sound. "Conversations with my Wife," "JT," and "Stupid Deep" were all released before the album as singles. This was mainly to give the album additional hype. Truth be told, I really like every song on the album but these were my favorites.
The album is somewhat experimental, which I enjoyed very much. Bellion adds certain aspects to "Glory Sound Prep" that we have never seen in his music before. For example, in the songs "Conversations with my Wife" and "Mah's Joint," he uses elaborate layers on his voice that I have never heard before, especially not to this extent. It sounds exciting and I really hope he incorporates it into his future music. He also experiments on his song "Adult Swim." This song is mainly rap and it features many beat switches that are very unique. He makes "Adult Swim" sound like it is on the radio which was definitely fun to listen to. "Mah's Joint," however, is without a doubt the most experimental song on the album. It is eight minutes long with two main parts. The first part is a slow song with very little production involved. The second part is mostly orchestral music, as it features Quincy Jones, a famous composer and musician.
My least favorite songs on the album are "Let's Begin" and "Couples Retreat." I still like both of these songs but, in my opinion, they are not as good as some of his other songs on the album. "Lets Begin" is a rap song featuring Roc Marciano, RZA, B. Keys, and Travis Mendes. I do not like this song as much as others because I am not a huge fan of Bellion's rapping voice. I would rather hear his voice sing a song like "Stupid Deep."
"Glory Sound Prep" followed the incredibly popular album called, "The Human Condition," containing very popular songs like "All Time Low" and "Guillotine." "All Time Low" is still his most popular song with over 320,000,000 million streams on Spotify. Bellion, in his Youtube video going through the process of making "Stupid Deep," said, "This entire session was a church service therapy session. It was just all this expectation piled on me from the last album." Obviously, he felt obligated to put out a good album, especially after his last one did so well. In my honest opinion, I think he did a good job of following up "The Human Condition" with "Glory Sound Prep." I really liked the album and I hope it is not another two years until he releases a new one.