Little Mix, Big Confidence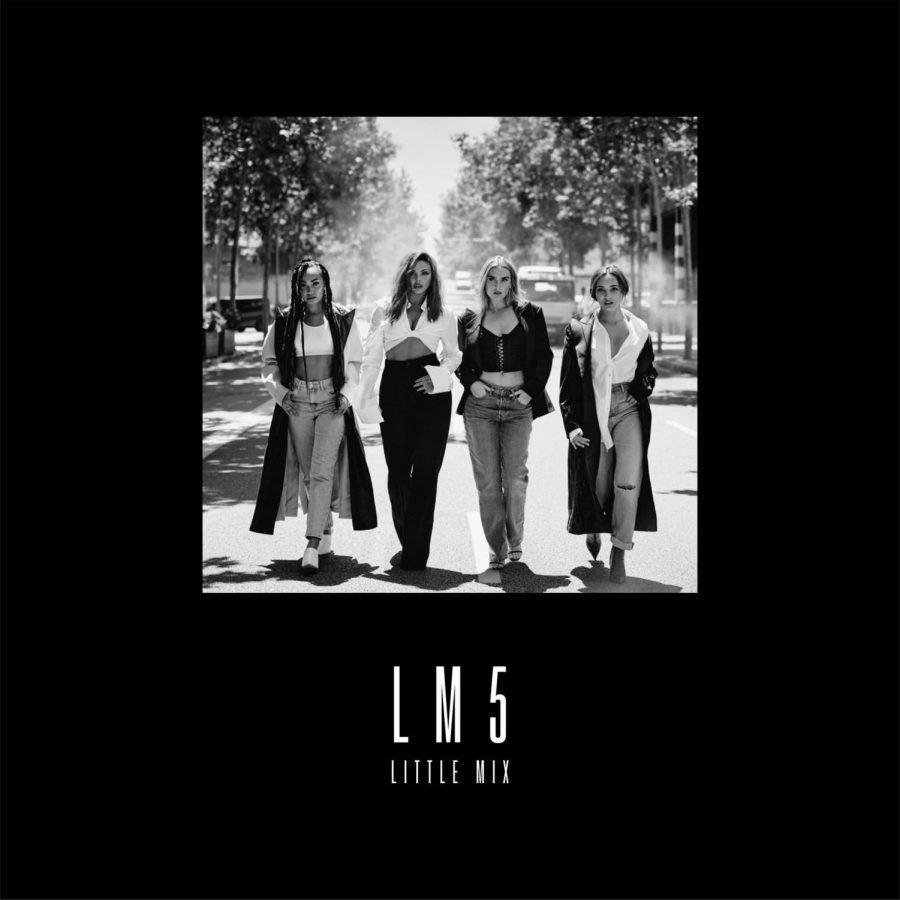 After loving the lead single, "Woman Like Me" (you can read me dishing about it here), I could not wait for the rest of the album to drop. Little Mix did not disappoint dropping a perfect mix of empowering anthems and heartbreaking bops with underlying messages that prompt forward action. Through their music, Perrie, Jade, Jesy and Leigh-Anne paint a vibrant picture of hot button topics, heartbreak, and success in a woman's world. Filled with gorgeous harmonies against strengthening beats with staccato bursts of liberating rap and freeing ballads "LM5" acknowledges and appreciates the strength in women everywhere.
By covering issues like the unfair wage gap in "Woman's World" and the toxicity of gossip in "Wasabi," Little Mix provides fight songs to the battles women in America today struggle against. Chilling songs like "Monster in Me" and "Told You So" tell the story of heartbreak and the bonds forged through overcoming painful experiences with true friends by your side. Strong friendships create the protective force to be reckoned with talked about in songs like "Love a Girl Right," which demonstrates the strength women have together to overcome adversity.
My favorite song on the album, "Strip" which features Sharaya J, emphasizes body confidence with lyrics like "lovin' my figure," and "first of all you gotta love who you are." By denouncing the negative opinions of others' in self-perception and spotlighting the beauty in unique differences and varying body types, Little Mix highlights the beauty in all women regardless of their dress size.
This album, a bold expression of what it means to be a woman in today's society, draws attention to the small battles women face every day while fortifying their power with echoes of consolation and comfort. Dealing out confidence and assurance with every lyric, LM5, the next staple on every feminist's shelf, is a fantastic celebration of the independence and strength in women.
Caption: The monochrome of the album cover exudes mature, elegant beauty and power, a step up Little Mix's previous albums which illustrated a similar strength through wildly bold, beautiful confidence.