An Amazing Album Is Born
Hang on for a minute...we're trying to find some more stories you might like.
Last Friday, Oct. 5, the movie, "A Star is Born" was released, along with its soundtrack. The 34 song album, which includes dialogue from the movie as well as full-length songs, has stayed at the top of iTunes charts, taking the top album spot and keeping six songs in the top 10 for several consecutive days. From personal ballads to emotional performances from the pair, the "A Star is Born" soundtrack is an authentic album with a song for everyone.
In the movie, "A Star is Born," co-star and director Bradley Cooper takes the role of burnt-out country star, Jackson Maine. This is Cooper's first time directing a film and his first singing role. Lady Gaga was stunned upon hearing his singing voice and called harmonizing around her piano at her Malibu beach home a "magical experience." Besides her smaller roles in "American Horror Story," "Machete Kills and Sin City: A Dame to Kill For," this is Lady Gaga's first time gracing the big screen in a leading role.
Out of all of Cooper's tracks, my favorite was personally "Maybe It's Time." It is a refreshing shift from the country rock performances of "Black Eyes" and "Alibi." Originally performed in the movie with only an acoustic guitar, Cooper describes moving on from his past, possibly reflecting upon his character's struggle with drug addiction and alcoholism. The song is reflective and incorporates nostalgia from one's past and speculations on the future as well as a scrutiny of the present ("Nobody speaks to God these days I'd like to thank He's looking down and laughing at our ways").
Although Cooper gives an honorable performance, it is Lady Gaga that steals the show. Her earlier songs exemplify authenticity, especially in "Always Remember Us This Way." Even her later song of "Why Did You Do That?" which launches Ally into pop-superstardom and serves as a break from her original sound, is extremely catchy. It also has a similar sound to several of Lady Gaga's music, and would fit right in with "Poker Face" or "Just Dance." Probably one of my favorite performances from Gaga was "Heal Me." It matches closely to the music I personally listen to and offers a unique perspective; she admits to feeling vulnerable and in need of someone to "Dose me with your energy Leave your soul inside of me Cool me down and calm me." She is not afraid of calling for help and craving a sense of withstanding happiness.
Although Lady Gaga is the powerhouse of duo performances of the soundtrack, Cooper's addition to the songs further compliments her voice. "Shallow," arguably the song that embodies the movie, is a prime example of this seamless harmonization. Cooper begins the song by asking someone if she is "searchin' for" something more in her life. Lady Gaga follows two verses later and sings about a similar situation, asking if someone is looking to "fill that void" someone is feeling. Then comes Lady Gaga's shining moment; a "scream of emotion" that is saturated with authenticity, somehow emphasizing stardom and a new romance. The two then come together at the end of song, in a powerful closing of being "in the shallow." This powerful song is definitely in the running for Best Original Song at the Oscars.
I would recommend this soundtrack to almost anyone. It is definitely worth the time to listen to and offers something for everyone. A memorable album was born with this soundtrack.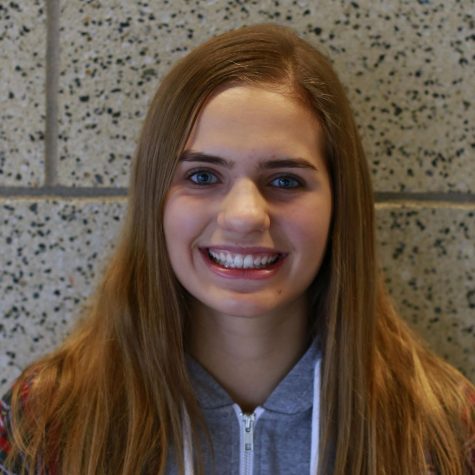 Savannah Wood, Copy Editor
Second-year journalist, class of 2019, Disneyland enthusiast and will drop anything to pet a dog. Sometimes runs, but usually out of money. Lives for green...