Issaquah Girls' Varsity Shuts Out Lake Stevens 3-0
Hang on for a minute...we're trying to find some more stories you might like.
In a thrilling victory last night, the Issaquah Girls' Varsity Team shut out Lake Stevens 3-0 in the district semi-final game. The victory was an important one for the ladies, as it both confirmed their state championship game next Tuesday, and got them into the district championship game this Thursday. "This was a huge win for us. It confirmed that we were in the run for state. Hopefully we'll be able to add another trophy on Thursday with the district championship!" said an excited Coach Jaci Belur at the end of the game. Goals came from senior defender Natalie Perez in the seventh minute and the 35th minute midfielder Sarah Kim in the first half, and senior forward Chloe Huling in the second half. The team played incredibly well, with senior goalkeeper Chloe Lang and senior defenders Kate Wilkinson and Katie Sanders allowing only a meager amount of shots on frame. Wilkinson and Sanders helped keep the team's motivation going as its captains driving the team forward, and pushing for the win. When asked about the team's goals after the game, Wilkinson said, "We are going to make sure everyone is rested and healed for a quick turnaround. We are going to really make sure our mentality is right to carry us far into the state tournament." Of a similar mind to Wilkinson was Sanders, when asked about the team's goals, said, "Our focus coming into the game on Thursday is scoring goals early against Redmond. Last time we played them we couldn't generate a lot of chances because they pack a lot of players behind the ball defensively, so we'll definitely be looking to attack."
The game had an important meaning in another way, too. Former varsity and All-American Claudia Longo, who is now playing for the University of Washington's soccer team, was diagnosed with Multiple Sclerosis (MS) in April of 2018. MS is a degenerative muscle disease that over time will limit motor function and possible symptoms include ocular pain, sudden loss of motor control, and muscular tremors. The girls' team organized the game last night to also be a fundraiser for those with MS, particularly for Longo, who is well known by the entire Issaquah community, and her club team, the ISC Gunners. One of the lead volunteers at the MS stand answered a couple of questions for me, and when asked about the main goal of the night she replied, "The varsity team was the one who decided to run this, particularly [senior goalkeeper] Chloe Lang, and we'll hopefully raise $5,000 to $10,000 from the whole night." Longo gave a beautiful speech at halftime, thanking everyone for their support and ending things with her motivational phrase, "I'm ready to kick this disease in the a**." The statement brought a rousing cheer from the listening crowd, leaving Longo with a big smile on her face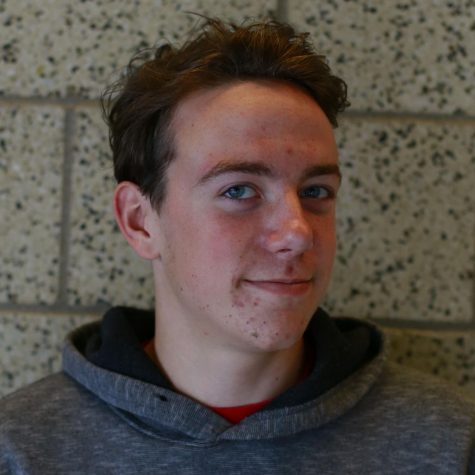 Ryan Carragher, Staff Writer
Class of 2019, first-year-journalist, hardcore soccer player. Listening to music is a passion of mine, all types of music are great (except country). I've...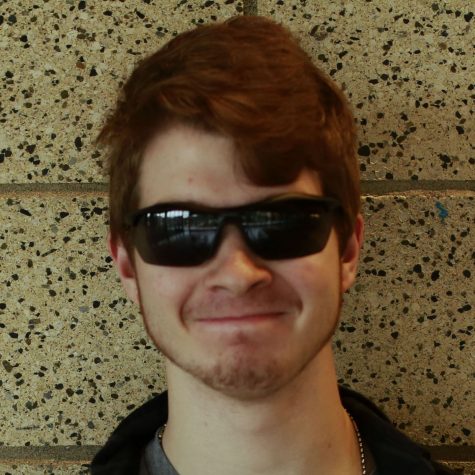 Connor McKee-Sargent, Photographer
Class of 2019, Photographer, preferred portraits. I don't take selfies, I take self-portraits. I have a ton of free time in the world yet I'm always...