Indonesia Earthquake and Tsunami
The 7.5 magnitude earthquake that struck the city Palu on Friday resulted in mass destruction and tragedy. It took place at a depth of ten kilometers by the main island of Sulawesi. This, in turn, caused a tsunami to occur. This earthquake was not the type expected to trigger a tsunami, however. It moved more laterally than vertically, and it was powerful yet shallow.
Indonesia is an area susceptible to earthquakes due to its location on the Ring of Fire, where earthquakes and volcanic eruptions are common. The tsunami was not expected despite the advanced tsunami warning system installed in the entire Pacific area after the unfortunate events in 2004. According to BBC, Sutopo Purwo Nugroho, a National Disaster Mitigation Agency spokesman, said, "Indonesia's part of the network has suffered from a lack of funding," but no definite reason has been discovered as to why the system failed.
Many buildings collapsed because of the natural disaster, and people are presumed to be trapped alive underneath all the rubble, particularly under the now ruined Roa Roa hotel according to CNN. But BBC reveals Nugroho states the limited communication and lack of heavy machinery prevents much from being done. The airport is damaged and roads are blocked as well. The destruction of hospitals has driven people to tend to injuries in tents and in open areas. The main priority currently is rescuing survivors and delivering fresh food and water to those who need it.
BBC reports that at the airport control tower, once the earthquake hit, everyone rushed out as the structure began to sway. Just one person, Anthonius Gunawan Agung, remained in the tower. The twenty-one year old man had stayed back to make sure Batik Air Flight 6321, which was on the runway, departed safely. He then proceeded to jump from the fourth floor because he felt that the building was about to collapse any minute. Agung was unfortunately fatally injured, dying a hero's death by potentially saving the many lives that were aboard the plane.
At least 832 lives have been lost throughout this ordeal, but those numbers may change once more remote areas have been searched. The current and previous mayors of Palu have both been reported as deceased. The many bodies had been put in bags and had been left alone for relatives to come and get them. However, Dr. Sasono from the Mamboro health clinic in Palu told BBC they had to be buried in mass graves to prevent the spread of disease.
The president of Indonesia, Joko Widodo, has announced that he is readily accepting international help after his visit to the area Sunday. Further developments are on their way, but things appear to be looking worse the more the situation is examined.
About the Writer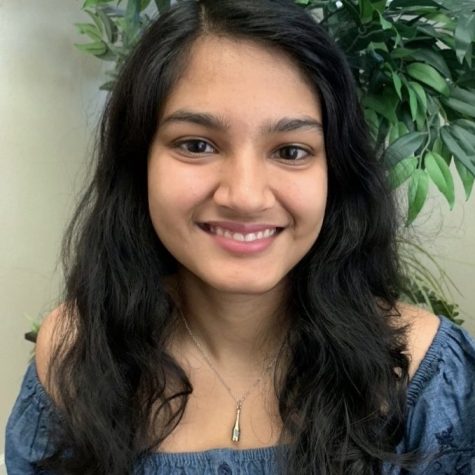 Adya Mohapatra, Editor in Chief
Class of 2021, fourth year journalism student, and a big believer in the Oxford comma. Loves dogs and puns. Aspires to investigate Area 51 someday.