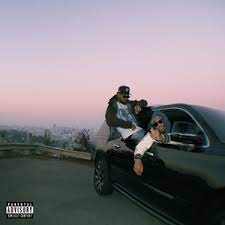 Larry June, a prominent new artist from the west coast who has had recent collaborations with The Alchemist, just released his new album "The Night Shift," on Nov. 10 with the help of Cardo, an American record producer. Cardo sets a great tone that pairs well with Larry June's flow. This combined with the unique samples that have been intertwined within the beat make the sound of this album unique and I would recommend listening to the album, even just to listen to how the samples were used. 
The first song "Clocked In" samples a clip from the news, setting the tone for how the creative use of samples is going to be used throughout the album, either from tv clips, a Saxophone, or even from a car revving its engine. Cardo does a very good job not overusing these samples to try to stand out, making the music enjoyable with such a wide variety of samples. 
Recently, Larry June has been releasing more and more new music, with two albums being released this year, including "The Night Shift." This is one of the pros with his music, he is always making something new. He really asserts how he has not slowed down on making music in "Love of Money," the fourth song in the album. June states that even though he just dropped an album, he has "another one in the oven." With the high number of songs and albums he has been releasing, one would assume that his music would lose its uniqueness, but he has consistently grown as he releases more music. June is an artist to look out for in the future with such a high level of improvement. I really look forward to how June is going to improve as he makes even more music.  
The seventh song on the album, "The Great Escape" is directly named after his other album he released this year, made with The Alchemist, and feels like a tribute as it features a lot of the samples that were used to make the other album. This was my favorite song on the album, the beat was really good, and June's flow paired really well with it. 
The album "The Night Shift" was a good album that was very consistent throughout, not having one song be worse than the other. I would recommend this album if you enjoy rap and a bit of R&B too as some songs are focused heavily on R&B.