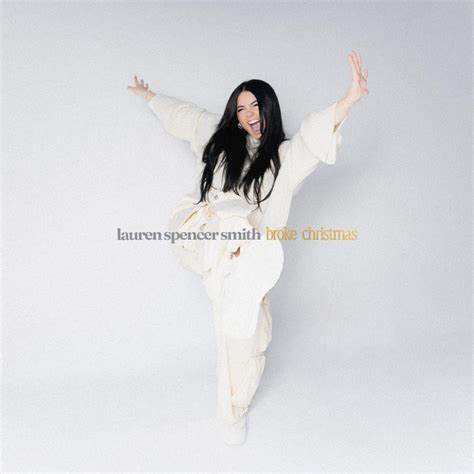 Lauren Spencer Smith released her new single "Broke Christmas" on Nov. 10. To start, Smith's song was a great breath of realism for the working class setting up this Christmas. As many of us know and probably felt, inflation has been rising, pressuring more and more people to make tougher financial decisions. Smith's new single "Broke Christmas" perfectly encapsulates this feeling as the holiday season is coming up. This realism is what makes the song nice to listen to and relatable.
Her lyric "My resolution should be how to budget" is easy to relate to, especially when financial literacy is a major deficiency for my generation (Gen Z). This relates to many other people who have been hit hard by increased prices that feel like they have no money to celebrate this coming holiday season.
Smith's single feels like a voice given to all the people who feel the same about this Christmas and want to express how they feel. The lyric "So I'm mad, can't even pay for gas" is a direct relation to the increase in gas prices everybody felt because of the Russia versus Ukraine war. Thus, "Broke Christmas" connects well with everybody and speaks to the feelings felt by the working class. Because of this widespread message, I really enjoy how much the song represents so many people and how it is more than just a song for pleasure, but a song for emotional release.
Another aspect of Smith's single is how, despite making it hold a universal message, she also manages to keep it her personal story as well. She says, "There ain't nothing I can do this moment / My dad is hoping that I'll learn my lesson." Smith is not afraid to share her mistakes and give them to others as a learning experience for not just her but for others feeling the same way. In this way, this is what makes the song fun but also memorable to listen to.
With connections to how the past year has gone with inflation rates and the upcoming holiday season, Smith's "Broke Christmas" speaks to the public and appeals to many of those feeling those same pressures throughout the year. Overall, "Broke Christmas" is a short song with a powerful message and appeal that makes it worth listening to, as we reminisce about all the crazy events this past year.