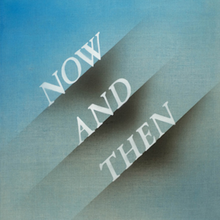 On Nov. 2, The Beatles released a brand a new song called "Now and Then." This song has spent over five decades in the making and even though the Beatles have broken up, this song did not fail to deliver a sense of nostalgia and comfort that I personally enjoyed listening to.
"Now and Then" is a psychedelic soft rock ballad written and recorded by John Lennon around 1977, but it was left unfinished. It was planned that the song would be used in the third Beatles reunion single, however, it was left untouched for three decades. The song was finally completed by Paul McCartney and Ringo Starr in 1995. The final version of "Now and Then" contains additional lyrics that were written by McCartney and Lennon's voice that were extracted from the demo of the song using AI-backed audio restoration technology.  Due to how long it took for the song to be developed from the late 1970s to 2023, "Now and Then" contains the classic elements and tone in some of the Beatle's songs as well as some more modern details to it. "Now and Then" produces a much desired and treasured feeling of nostalgia that comes from songs by the Beatles.
"Now and Then" relates to love, starting again, going away, and feelings of yearning and remembrance. To us, the listeners, the song makes us imagine the longing and wistfulness that's portrayed in the voices of singers for their band and the memories that were made. The refrain, sung by John Lennon, says, "I know it's true / It's all because of you / And if I make it through / it's all because of you." These lyrics make us believe that even though the band broke up, the memories made while the band was together are priceless and something that will be forever missed. The refrain also hints that the legacy and success created by the band will always be remembered. The chorus, sung by John Lennon and Paul McCartney, says, "Now and then / I miss you / Oh, now and then / I want you to be there for me." These lyrics could hint that Lennon misses the band and wants to stay with his group mates, but he also understands that they all went their separate ways. These tender and gentle thoughts and feelings lead to a cozy and comforting song that made me smile.
When you have the time, or need something to smile about, listen to "Now and Then" on any music streaming service and watch the music video.