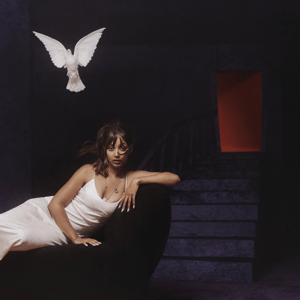 PinkPantheress, also known as Victoria Beverly Walker, is an English singer who has gained a large following this past year due to her collaborations on the "Barbie" movie and songs with other popular artists like Troye Sivan. "Heaven Knows" is the second album ever created by Walker and was released on Nov. 10. I enjoyed this album due to the blend of relaxing and upbeat music while still having strong and well written lyrics.
The first song on the album is called "Another Life." I personally really enjoyed this song due to the music in the background being very calm while still being very lively. I find that most of the music I listen to from PinkPantheress is added to my studying or morning playlist due to the upbeat and fast feeling of the music. The second song, called "True Romance," is in my top three from this album for sure because it is a song about love. However, if you only listen to the music and not the lyrics, you would not think that at first. At the end of the song the artist includes applause, which I thought was a very unique way to end the song. The third song, "Mosquito," was less interesting because this song focused on the background music and lacked strong lyrics. The next song, "The Aisle," gave me a haunting feeling. Walker writes, "It's one of those unfortunate things… that bad things always happen to me." One thing that PinkPantheress really focuses on is a contrast between her lyrics and music which gives the listener a chance to focus on her lyrics more. "Nice to Meet You" was my least favorite song on this album due to the amount of repetition with the chorus and not enough original lyrics. "Bury Me" had a much slower tempo and I considered it to be more background music. "Ophelia" and "Feel Complete" shared a similar theme of more deep and emotional lyrics with faded background music. "Capable of Love" was my favorite song on the album due to how the music and lyrics had pauses at the same time. The last song on the album was originally a single which gained PinkPantheress a large following, "Boy's a Liar" which Walker has changed to "Boy's a Liar Pt.2."
One thing that I enjoyed from this album was how the genre of "contemporary R&B" was explored. Even though the album has 12 songs, the full album is 34 minutes long. I like how short the songs are because it proves how you do not need long albums to keep people interested into the music.