Jonah Yano's Lyrical Complexity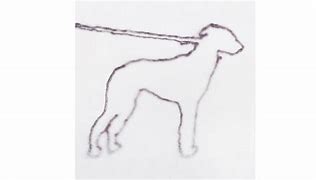 Jonah Yano just released his new album called "Portrait of a Dog" which was released on Jan. 27, 2023; containing one of his new songs also named "Portrait of a Dog." Overall, "Portrait of a Dog" is a good song with good vocals paired with instruments that highlight Jonah Yano's voice or change the whole tempo of the song to create more emotion, but the main chorus does get repetitive near the end of the song.
Generally, portraits of dogs symbolize faith and loyalty, and Jonah Yano used this meaning to emphasize the emotion he held for whoever this song is dedicated. In verse number two you hear "Well, there's your portrait of a dog and the apartment is a mess so why can't I remember you?" This is a clear allusion to someone who he has struggled with in the past and all Yano can remember is the faith and loyalty they once had together, but he cannot remember the person who shared that loyalty with him. This makes the listener think about what must have happened to lead to such drastic emotions creating a sense of complexity within the song as it continually mentions the tragedy that has happened like in the first verse, stating that "we built it with our own two hands which makes it twice as sad that we might not get it back." The sadness that Yano is feeling comes from the person he is talking to during the whole song and yet he still feels loyal and faithful to them. This highlights the irony of the whole song about how he still holds onto the person he is singing to even though all there is left in his memory is the faith and loyalty they once had for each other.
I recommend this song because it is very easy to listen to and has stunning vocals but also because of the lyrical complexity of the song. I also recommend listening to the lyrics with a bit more attention to truly understand the meaning behind the song.