Miles Teller Ignites SNL Season 48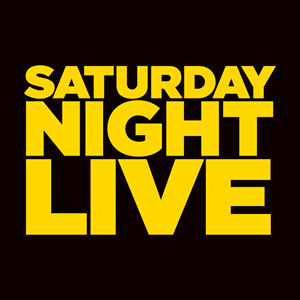 Saturday Night Live is iconic. It has been taking world events and masterfully turning them into jokes since 1975, making it one of the longest-running programs in television history. The staying power of this show is unrivaled, made possible by devoted fans of sketch comedy and spontaneous viewers. Without fail, the show provides something worthwhile, whether it be a wide-eyed celebrity hosting for the first time, a musical guest returning to the scene, or sketches that are criminally funny. For all of us who like to laugh, our TVs are tuned in on Saturday night.
SNL kicked off its 48th season unapologetically. With a grand total of eight cast members departing, veterans and fan favorites alike such as Kate McKinnon and Pete Davidson off the roster, this midnight premiere was a potential watershed for the show. The massive undertaking of comically demolishing events that have taken place since the ending of season 47 was gifted to host Miles Teller and musical guest Kendrick Lamar.
The night's cold open (for those who are unfamiliar, a "cold open" is the television tactic of launching straight into the media; also, you have some major TV to catch up on) brilliantly juxtaposed a bland sketch against hilarious commentary. Miles Teller found a hidden talent in his Peyton Manning impression through him and Andrew Dismnukes parody of "Manningcast," the program where the Manning brothers analyze Monday Night Football. But instead of men jogging around in marshmallow suits, the "Peyton brothers" were talking brand new SNL; poking fun at a season people were disappointed with since before it started. Integrating every new cast member, deliberate predictability, intentional slip ups, and straight up calling this season a "rebuilding year" was the perfect way to handle this mountainous hurdle of expectation. Addressing the awkward absence of familiar faces in the room head on had me laughing.
A jazzy new intro with signature NYC shots rolled, and then Teller progressed the show with the traditional host monologue, recalling stories of his time on "Top Gun: Maverick" and showing a video of a mini Miles Teller recreating one of SNL's classic sketches. It felt like a very warm welcome back to one of the happiest places on TV.
The sketches held the same mixed bag quality they always do, some deserving laughter and others having you reach for the fast-forward button. But with skits about the BeReal mission we all BePreaching (SNL is decidedly pro-honest social media), recent events concerning DMs and the lead singer of Maroon 5 (SNL is decidedly against Adam Levine), over-the-top movie theater commercials (apologies Nicole Kidman), and the content we really want: Charmin toilet paper bears, the episode was an overall win.
As the credits and the live cast-hug shots rolled, I was filled with deep gratitude for the returning ritual of Saturday nights. When Shaun White is meandering around the stage in studio 8H, and Colin Jost is giggling with Michael Che, one cannot help but have hope for good things in the coming season.