Phoebe Bridgers' New Calming Single: Sidelines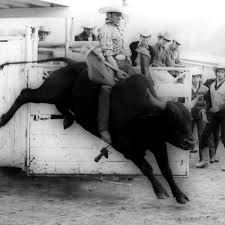 On April 15 2022, renowned singer Phoebe Bridgers released her new single, "Sidelines." She released this on the Hulu television show, "Conversations with Friends." The song starts with an extremely unique instrumental section that automatically pulls you in with curiosity. The starting melody is not one that easily catches on, which makes it very intriguing at the first listen. Throughout the song, Bridger's cool and breathy voice, along with the harmonic background voices, creates a peaceful vibe the whole way through.  
In addition to the unique, calming tone of Bridger's voice, her lyrics add a depth to this musical composition that makes it extremely impactful. In dissecting the lyrics, I concluded that the song delves into the complexities and feelings that mental illness often causes. Whether intended or not, the lyrics, "I'm not afraid of anything at all, not dying in a fire," show some correlation with how depression, anxiety, and other mental illnesses affect and numb one's mind. The lyrics continue with "I'm not afraid of living on a fault line, 'cause nothing every shakes me. Nothing makes me cry, not a plane going down, in the ocean, I'm drowning." Mental illnesses often cause desensitization when it comes to feeling internal emotions, which often leaves these affected individuals feeling like they are "Watch[ing] the world from the sidelines" as Bridgers puts it. Although lyrics like these may be hard to read and depressing at times, they are so important because they spread greater awareness of the internal battle that so many people struggle with behind closed doors.   
The song also has a hopeful message contained in the chorus, with the lyrics, "Had nothing to prove 'till you came into my life, gave me something to lose. Now I know what it feels like, to wanna go outside, like the shape of my outline." This small stanza of simple words holds a powerful implication about love, and the sense of invigoration and purpose for daily life that it brings people. That is such a beautiful and important message for society to hear, which makes this piece of art truly a masterpiece. If you haven't taken a moment to listen to this song, or any of Bridgers' previous works, I would highly suggest that you spend some time delving into her music and pondering the profound themes behind them.