A Lack of Awareness for American Heart Month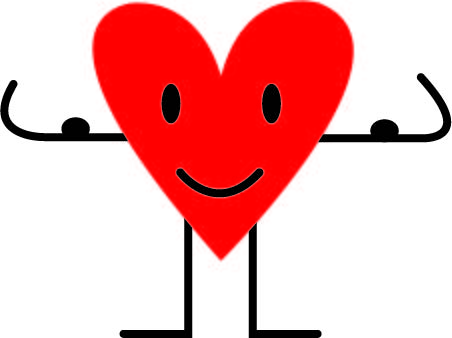 One of the most important health awareness events that is celebrated in the United States is also one of the least talked about. This event is Heart Awareness Month, which takes place throughout the month of February. To give an idea of how impactful heart-related illnesses are, one in every four deaths in the United States is due to a heart-related illness, making it the leading cause of death. Despite the impact of heart-related illnesses, it seems not to get as much attention as it should, but it is important that everyone knows the effects of heart-related illnesses and what you can do to keep your heart healthy. 
Awareness for heart-related illnesses started to become popular in the 1960s after President Lyndon B. Johnson suffered a heart attack. The life-threatening incident showed Johnson how serious heart-related illnesses can be. As a result of this, Johnson proclaimed February as American Heart Month and started to promote awareness for heart health. Soon after, the American Heart Association (AHA) started running campaigns to raise awareness for women's heart disease after a study done by the American Heart Association showed that "about one in three women are diagnosed with heart disease annually." Since then, the AHA has raised $3.5 billion USD for heart disease research.
The most important thing you can do to lower risk of heart disease is to maintain good physical and mental health. It is common for brain diseases like Alzheimers and dementia to have negative effects on blood pressure and weight, which also impact your heart's well-being. Besides your mental health, there are plenty of ways to lower heart risk by improving your physical health. Doing at least 150 minutes per week of cardiovascular exercises like running, sports, or even just walking is a good start. Any form of cardiovascular exercise will benefit your heart, and consistent exercise will become easier the more you do it. Smoking plays a huge part in heart disease-related deaths, which is why it is important to try to limit smoking and vaping as much as possible. Smoking leads to lung problems, which then leads to difficulty with breathing and exercise. Diet is also another important factor in heart health. In a time where around 43 percent of Americans are classified as obese, it is important to understand that what you eat can either positively or negatively affect your heart's health. Including more fruits and vegetables and cutting down on highly processed foods will be very beneficial in the long run, but everything is fine in moderation. Freshman Zan Rizvi says, "I eat relatively healthy at home, not when I am out with friends though. I am a hooper and I go to the gym pretty regularly."
As well as working to improve your own health, it is important to understand how to help someone else experiencing heart failure in the case of an emergency. Cardiopulmonary Resuscitation, or CPR, is performed on people whose heart stops pumping blood. The more people that are certified to give CPR, the less common it is that preventable deaths occur. Online classes at the American Red Cross website can be completed at your own pace and make it easy to become CPR certified.
Even though American Heart Month is so important for people to learn about, the majority of teens seem to be unaware of what it is. When asked, Rizvi says, "I have never heard of the American Heart Month." This was surprising, considering Rizvi has dealt with a history of heart-related illnesses in his family. Rizvi added that "my uncle is currently struggling with Arterial Fibrillation in his heart. It made our lives worse for many reasons. He was supposed to be on vacation, and spending time with family but instead, he was stuck in a hospital. It really made my family upset." Other IHS students, like sophomore Anna Dickinson, say, "I haven't seen anything. I feel like we hear about things like cancer more, because it's a more specific problem, so there's a lot more focus and awareness on things like that than American Heart Month." Senior Sarah Burke also brings up how heart disease is not as threatening as other diseases, saying, "People might think of heart-related illnesses as more degenerative diseases or things that commonly happen to the older population. Usually, the younger population are the people who are posting things and raising awareness through social media, and if heart health doesn't directly impact them, they may not post about it or bring awareness to it." Aside from the lack of awareness, it is good to hear that students are staying active. Junior Asher Neel says, "I play basketball and work out with friends when I get the chance." Even though most teenagers do not spread awareness for American Heart Month, most seem to understand its importance and how to stay healthy.
The heart plays a huge role in your overall health, which is why so many factors can affect how it performs. Because of this, it is important to inform people close to you about the many ways they can work to improve their heart's health. It is not possible for everyone to benefit from this advice, as heart disease affects some people unexpectedly, but with increased awareness and information about what you can do to help, society as a whole will benefit greatly.