"Tears For Fears"- Newest Hit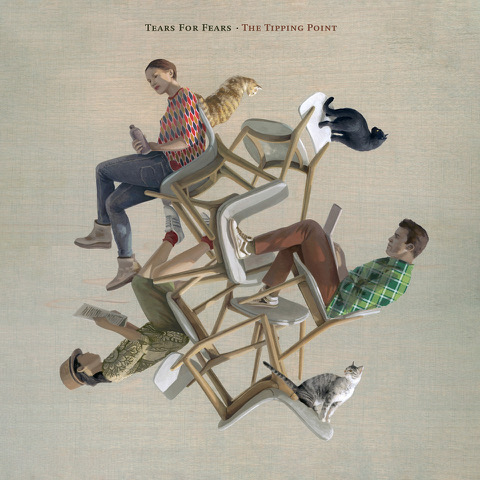 CThe English pop rock band, Tears For Fears, is composed of current members Roland Orzabal and Curt Smith, and former members Manny Elias and Ian Stanley. The band originated in 1981 in Bath, England and is known for synth and rock pop, also associated with the new wave synthesizer bands of the '80s. Tears For Fears attained international success quickly, and have received several prestigious awards including multiple MTV Music Video Awards, and a Brit Award for Song Of The Year.
After 17 years, Tears For Fears released a single called "Break The Man," on Jan. 13. In addition to being an exciting release, this single was well-made and carries an important message. The chorus itself contains lyrics that say, "She's the fire and the fallout, she reminds you of the things we never talk about." Referring to the patriarchy, those lyrics symbolize a woman standing up for herself and for the things that hold power over her.
The title itself sends a message to listeners about breaking the man, aka coming together to break and reform something in our society. With light piano and explosive guitar, the song comes together really well. The compromise of the guitar and piano with the vocals come off strong but maintain the elegance and a classical sound, making a perfect balance. The song is upbeat and sounds happy, but has a deep meaning to it when the lyrics are analyzed.
Another reason I like this song is because Tears For Fears keeps their original, classical sound for the most part, but also carries a fresh and modern sound. This song has a poetic feel to it too, differing from some of their other popular songs. I do not have any big criticisms, although the song is pretty repetitive. It may have been intentional so that the song is catchy, but a little less repetitiveness could improve the song. Overall, this band composed a great song after a long time of not releasing music. The tempo, instrumentals, and most importantly, the lyrics are what make this song so good. Not only are the lyrics good, but they stand for something really important and empowering.
In today's day and age the topic of the patriarchy is quite controversial, but this song attempts to make women feel acknowledged and recognizes their power. I would recommend this song to anyone who likes Tears For Fears, classic rock, or someone who just wants a great song.