Another Hit Song: Broadway Girls by Morgan Wallen and Lil Durk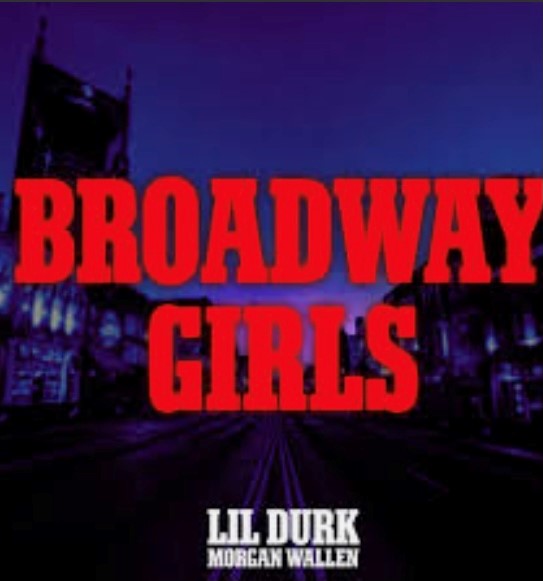 Morgan Wallen, a popular country singer, has recently faced a lot of controversy after he was recorded saying a racial slur while he was drunk. As expected, this did a number on his reputation. Consequently, Wallen's music was taken off the radio, disqualified at award shows, and bashed on the internet. After taking a brief break from the spotlight, he came back with an apology. He continues to make and release music today. 
Not only has Wallen's music made its way back onto radios, he also had the top selling album of 2021: "Dangerous: The Double Album." In late 2021, Morgan Wallen and a rap singer Lil Durk released a new rap country song called "Broadway Girls." I personally like this new song by Wallen. I have always enjoyed Wallen's music and I liked this collaboration between him and Lil Durk. 
Some elements that made his new song good to me was how it is a lot different than other Wallen's songs. Wallen is a very country-focused singer, so it was interesting to hear him sing in a song that was more pop orientated and had the rap integrated by Lil Durk. I have not listened to Lil Durk's other music, but I was pleasantly surprised by this song and did appreciate his parts. My favorite lyric in the song is "Now there's two things that you're gonna find out. They don't love you and they only love you right now." This song is about how girls at the bar only love you when they are drunk. This message can be understood a lot by people when they are under the influence of drugs and alcohol. 
Overall, I think that this new song is really nice and I would definitely recommend listening to it.  If you enjoy country music and rap then you will probably like "Broadway Girls" by Morgan Wallen and Lil Durk.