Country's Hottest New Single, "Flower Shops"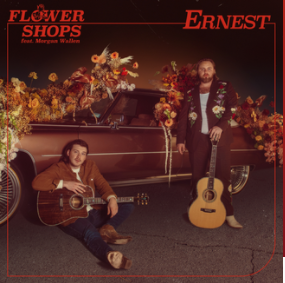 The single "Flower Shops" by ERNEST was released Dec. 31, 2021. This is the first big hit for ERNEST, as he features one of the most popular country music singers Morgan Wallen. Since fans were able to get the unreleased version a few weeks before the official release from ERNEST playing it at his concerts, it has already hit number one on Apple Music country, Spotify country and Itunes. This sad love song has feelings of nostalgia and melancholy, and the overall meaning of the song is truly touching. 
The song is from the perspective of a man hoping to save what little is left of a broken relationship. He heads over to a local flower shop to buy as many flowers as he can. "Mister, I'll take your roses, if you cut off the thorns, she can't take no more." No one wants the thorns left on a flower bouquet, so that you avoid cutting your skin. But the flower is referring to the woman in this broken relationship, and the thorns are a physical representation of the pain she has been in. I think this is a very meaningful part of the chorus because it shows that even though their relationship is falling apart, he still wants to protect her. Another line that stands out to me:  "Ah, it's a bad day for love, but a good day for flower shops" For me I interpret this as the tradition or stereotype that a guy buys flowers for the girl he likes, so now there is opportunity for this newly single girl in the song to be given flowers by another man. This song has heavy strumming on the guitar and a lot of swang and drawn out sounds.
My favorite thing about this song, aside from being great traditional country music, are the lyrics: "Roses are red, violets are blue, I don't need one, I need one million to get you." This shows that she deserves all the flowers in hopes to save their relationship. This will definitely be one of my most top played songs on Spotify. This release of this song did not disappoint, I love all songs by Morgan Wallen and did not expect anything different from this new song. I see this song as being honest and learning when messing up a good thing.