The Mixed Reality of "Matrix Resurrections" a Bit Disappointing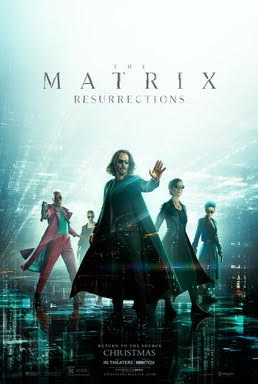 The newest installment of the Matrix series, called "Matrix Resurrections," has garnered increasingly diverse opinions. Due to the 18-year gap between the release of "Matrix Resurrections" and the previous film, it is easier to view "Resurrections" as the "reunion" between the cast, casting attention away from the film itself. The film follows the classic characters, including Neo and Trinity, but with new names and lives and no memory of the events that come after their choice to "follow the white rabbit" in the previous films. "Resurrections" stars Keanu Reeves, Laurence Fishburne, and Carrie-Anne Moss, with the appearance of Jessica Henswick, Priyanka Chopra, and Neil Patrick Harris as characters new to the Matrix universe. 
Being a film in the Matrix series is no easy feat. The original Matrix was what many consider to be a work of cinematic masterpiece, with impeccable plot and scenes. It was hailed as a defining film of the early 2000s, if not all time, influencing countless films to come. Any film in the series to follow will inevitably be compared to the original, which is a remarkably high standard. That being said, "Resurrections" was not great in my eyes. "Resurrections" was not by any means a "bad" movie, and it is certainly worth a watch to all fans of the series. However, the film did not install the same firm engagement in viewers as the first film and included far less stunning scenes, with many people accusing it of dragging along an already overused storyline for the sake of profit. The trend of filmmakers producing sub-par remakes has grown increasingly common these last few years, and it is possible that if "Resurrections" did not feature such an iconic cast and production team, they would be subject to that very same criticism. "Resurrections" features widespread callbacks to the original film, creating (if nothing else) a nostalgic experience for viewers who thought that the prospect of another Matrix installment was hopeless.  
Overall, the 148-minute experience of "Resurrections" is not one I would recommend to people who are lenient on the genre of conceptualized and obscure action films, because "Matrix Resurrections" may very well be just a watered down version of it, upheld mainly by its indisputable predecessor.