Toliver's "Life of a DON" Is Another Great Album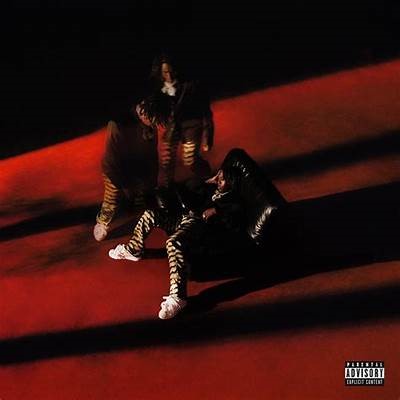 Don Toliver released his new album, "Life of a DON." on Oct. 8 2021. Including 16 tracks with features from Travis Scott, Kali Uchis, HVN, and SoFaygo in 5 of the 16 songs. The album was a very similar style of music to his previous album, as Don Toliver continues to get his name out by using different types of music than most R&B Rappers. Toliver brings in well executed high tech instrumentals for his beats, and his album made for a very relaxed feeling while listening and a change of vibe. Toliver brings a new look to the R&B culture with a complex sonic universe look into music with an almost futuristic sound. The album was a good listen, in my opinion, and has a relaxing vibe throughout most of the album.
Don Toliver had some amazing good hits in the album. His collaboration with Travis Scott has not been undervalued with their song "Flocky Flocky" already the fifth most popular song at the moment on Spotify under Don Toliver's name. His album has good songs all around. I believe the songs are entertaining throughout the album and bring different vibes to the table which creates a great album. The song "Smoke" (feat HVN and SoFaygo) is by far one of my favorite songs on the album because the beat and chorus are extremely entertaining, with very good sound quality in the beats, the lyrics are the cherry on top. His song "What You Need" was also very good. It had been released prior to the album, but is nonetheless a very good song. Its beat and chorus are very catchy. Not to mention another one of my favorites, "Way Bigger," impressed me the whole song and had amazing beats from start to finish.
Overall, I believe the album is worth a look for others because Toliver did a good job making every song unique and a good amount of the songs are great songs. For ones who are fans of Travis Scott or already have been fans of Don Toliver, I think they will enjoy the album. It is a different look in R&B Rap today, and I think there will be others who will dislike the album, as it has a different vibe than modern day rap. In my opinion, I think Toliver produced a good album with "Life of a DON." Not his best work, but he definitely has brought attention to his style of music.