"If I Can't Have Love, I Want Power" Is Profoundly Abstract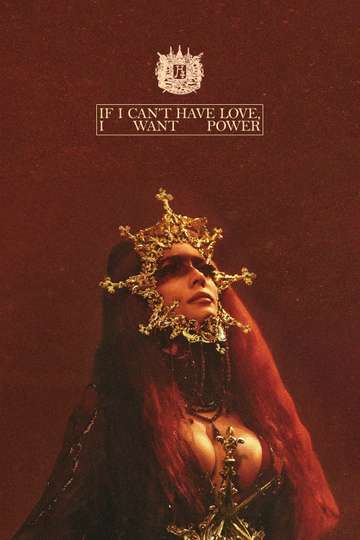 The new 50-minute long film "If I Can't Have Love, I Want Power" from Halsey is bound to be one of the most exciting films of 2021. This film is the first from the pop-alt singer. It is written by and stars Halsey, and features music from her fourth studio album of the same name. It tells the story of a pregnant Queen Lila as she grapples with the struggles of power, abusive relationships, and much more. 
The music from this film is undeniably the most alt-metal the singer has released. This is probably because it was produced by Trent Reznor and Atticus Ross of Nine Inch Nails, a '90s powerhouse metal band. The film's imagery does not lack in matching this dark and angry tone, depicting scenes of liberation from abusive relationships and a patriarchal society. Although it appears to be set in a medieval time with a reigning monarchy, many fans speculate that the film is loosely inspired by Halsey's own life. It does appear to be something of an odd (or at least ironic) time for them to release an alt-metal leaning album with a title that invokes feelings of such strong resentment and angst. Halsey recently gave birth to her first child and has a thriving career in music, literature, and now film. The film demonstrate these ideas effectively, portraying the protagonist, Queen Lila, as a character with boundless power and persistence. Much of that power, which is largely internalized in herself, is obtained through the fact that Lila is pregnant. Like Halsey, Lila values the power she holds in carrying a child, and the society around her does as well, for a multitude of reasons. Lila's experiences with pregnancy (both beautiful and terrifying) could be considered the main focus of the film. 
One thing this film absolutely excels in is the visual aspects. This is especially important here, as the characters in the film don't often speak. The costumes and makeup are wonderfully creative, adapting seamlessly with the mood of each scene. The music is also spectacularly woven into the film. One scene shows Lila in a formal gown, almost caricature-like makeup, and wildly bold purple, pink, and turquoise hair. Lila, along with a squad of friends, prances around their medieval town with Halsey's new "Girl is a Gun" on full volume in the background. Many other remarkable looks and corresponding scenes like this one can be found throughout the film. I suspect that few films this year will exceed the beautifully diverse cinematography presented in this one. Especially when considering that this is Halsey's debut film, this film goes above and beyond. 
However, it should not go without saying that the film's meaning and plot can feel a little aimless at times. Like some of Halsey's earlier works, the film sometimes has a tendency to feel like a first draft, with symbolism that can appear underdeveloped and undercalculated. It is clear that the work really wants to have a deeper meaning: the abstract, non-verbal scenes prove that. However, if the film truly wants to convey a deeper meaning, I would argue it's wise to give the audiences more vague, unanswered questions throughout the film. Perhaps the reason it seems this way is all due to the fact that it's a largely non-verbal, 50-minute long film, but every film has room for improvement. 
Halsey's "If I Can't Have Love, I Want Power" is a must-watch for all fans of the singer. It will definitely go down as a noteworthy release of 2021 and is worth the watch for most anyone who enjoys a short film that has a heavy emphasis on stunning visuals.