ABBA's Intriguing Return to Music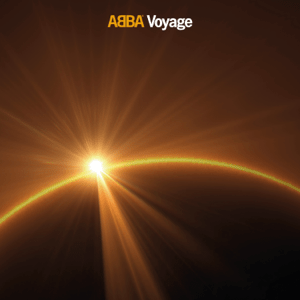 My parents, who grew up in the 70s, are responsible for the majority of my music taste. I still have vivid memories of bouncing up and down on my dad's knee as he taps his foot to the beat of whatever we were listening to. One of our favorites is the band ABBA, which is why I was so excited when I heard that they were coming out with a new album before the end of 2021.
This begs the question: why now? Since the 70s, each decade has had a new genre of music for its generation to obsess over. It seemed ABBA was not willing to adapt their music to fit each new popular sound. But starting in the late 2010s, a handful of popular artists stopped looking towards the future and instead decided to travel back, both in their music and presentation. The best example is Bruno Mars, with his funk and new jack swing phase in 2016, and now, Motown, with his and Anderson .Paak's hit single "Leave the Door Open" (2021). Other examples include Dua Lipa's "Levitating" (2020), The Weeknd's "Blinding Lights" (2019), Harry Styles' "Watermelon Sugar" (2019), and Portugal. The Man's "Feel It Still" (2017).
While this is only speculation, taking all this into consideration, it would certainly make sense why ABBA would see 2021 as the right time to make their comeback. On Sept. 2, the band released two new songs: "Don't Shut Me Down" and "I Still Have Faith in You".
Right off the bat, "Don't Shut Me Down" is definitely my favorite of the two. It is reminiscent of their more relaxed hits that combine disco and soft rock, like "SOS" or "Take a Chance on Me". Incredibly, Agnetha and Anni-Frid (the two lead vocalists who are both over seventy now) sound quite similar to how they did 40 years ago, though it would appear that the band is choosing less demanding vocal sequences.
The song is clearly meant to be romantically-motivated, at least on the surface. But, with lyrics like "I'm not the one you knew, I'm now and then combined and I'm asking you to have an open mind", I am convinced there is a critical double meaning. "Don't Shut Me Down" is an appeal to today's audiences who ABBA anticipates will question their place as popular musicians in 2021.
A similar but less obvious message is present in their other release, "I Still Have Faith in You". This single begins with a slow, string-led beginning with what I guess is supposed to be an epic soft rock chorus (I personally found it a little bit too musical-esque). But again, similar lyrics reveal this is another open letter to modern-day music consumers, as well as a sort of ode to each other and the memories they share.
Therefore, it makes sense that these were the two singles they chose to release first. They are meant to serve as the intro soundtrack to their comeback. I am not saying either of these songs are earth-shattering (I do not even really like one of them). But, based on these releases, I do believe something pretty incredible is going to follow soon, and I will be keeping my eye out for it.