"Spicy," Ty Dolla $ign's Fantastic Remix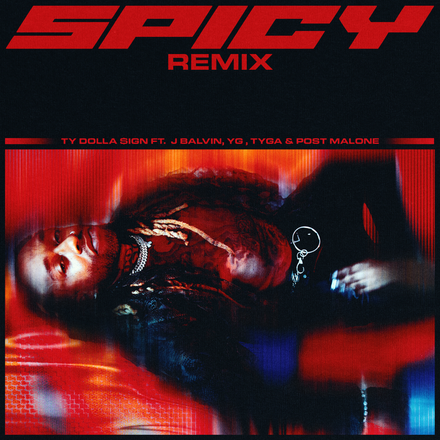 On Jan. 28, 2021, Ty Dolla $ign released a remix of one of his recent singles, "Spicy." The original song was released October 2020 with Post Malone, but this new remix features multiple other artists including Tyga, YG, and J Balvin. The original song was part of Ty Dolla $ign's album, Featuring Ty Dolla $ign, which includes other hits like "Expensive" and "Be Yourself." I listened to the original song back in October and the music video that was released in November. I thought the song was pretty good, and wanted to compare it to the newly released remix released Jan. 28, stated before. 
After listening to the new version, I can say I definitely prefer it over the original. It has a lot more flavor and even though the beat is the same, the new vocals add a lot to it. The song is quite catchy, and I love the mood that it expresses within the lyrics and groove of the whole song. The remix of "Spicy" just sounds more interesting to me, and keeps me invested in the lyrics as well as who is rapping at which part. 
I love hearing the different voices because it adds diversity to the song. Singer J Balvin, who is featured in this song, is from Columbia and raps in Spanish during his bars, which sounds really nice and flows well with the song. 
Another thing I like about this song is that it is not too repetitive. It is still about the same length as the original, but it fills the time perfectly so the chorus is repeated but you can sing along with it and not get sick of the lyrics. The original on the other hand, seems to be more repetitive because there are only two artists in it versus four in the remix. 
Overall, I would definitely recommend this song to anyone who likes rap music or these particular artists in general.