"Raya and the Last Dragon:" The Conflict Over Asian Representation
Without a doubt, the release of Disney's "Raya and the Last Dragon" will be a cinematic win for all Southeast Asians, who have forever seen their cultures antagonized, misrepresented, or completely absent in the Western film industry. However, the film also has the potential to be detrimental to people's perceptions of Southeast Asia and future representation.
"Raya and the Last Dragon" is a Disney-animated film set to release in March 2021. The film takes place in a world called Kumandra, which mixes together multiple facets of different Southeast Asian cultures, and follows the story of a female warrior named Raya, who embarks on a quest to locate the last existing dragon and bring peace to her troubled land.
Undoubtedly, the presence of Southeast Asian culture in a mainstream film alone sets a new precedent in the Western film industry—no matter how much we lament the fact that the bar is on the ground—but there are still some glaring issues that could arise from this film. For instance, the sweeping generality of "Southeast Asian culture." Once I got past the initial excitement of "Oh my God, that's me! That's my culture!" I, and many other Disney fans, realized that Kumandra had been inspired by "Southeast Asia" not a specific country. It is not a tale about a Vietnamese girl or a Cambodian girl, a Malay or a Visayan girl; Kumandra is a generalized Southeast Asian inspired land that does not distinctly separate one culture from another. Although this blend of cultures appeals to a wider population of people, it also has the potential to perpetuate harmful stereotypes that lump all Southeast Asian countries together by neglecting to exhibit the vast cultural diversity between countries.
Furthermore, using a dragon as the catalyst of this movie might have been the most stereotypical method bywith which to go about plotting this film. Although dragons are common lore across many Southeast Asian countries, it is far from the most striking, intriguing, or even most widely believed of the many mystical creatures in Southeast Asian mythology. As a young child growing up in the Philippines, there was not one word breathed about dragons, yet I still thought the archipelago I resided on was the most fantastical land in the world. No, I did not hear tales of slithering water dragons, but I did receive thrills about the gruesome manananggal, which scoured countrysides and alleys with massive bat-like wings, and dwende, mischievous gnomes that inhabited claustrophobic caves, rotting tree stumps, and abandoned corners of houses; my grandmother swore one lived in the far, rarely visited corner of her garden.
Another concern for this movie, and the film industry as a whole, is the people behind the scenes. It is not enough to write a movie based on Asian culture and fill it with an all-Asian cast. Without the production team–directors, producers, costume designers, screenwriters–having an authentic understanding of the culture, the film falls flat and has a strange feel to the audience members who are intimately familiar with the cultures on screen. This was partially the reason why the live-action Mulan remake, which had no Asian directors, screenwriters, costume designers, or historians seated at the helm, was so venomously despised by members of the Asian community. I have higher hopes for "Raya" due to the script being written by two women of Southeast Asian descent, Qui Nguyen and Adele Lim, but I still worry about how the directors and producers will impact the authenticity of the film.
Putting aside the finer details of the film, overall, "Raya and the Last Dragon" will be a vital contribution of Southeast Asian culture to the Western film industry and I hope Raya will end up being an inspiring role model and favorite character to Southeast Asian and Asian American girls everywhere who often never see themselves or their cultures represented on the big screen.
About the Writer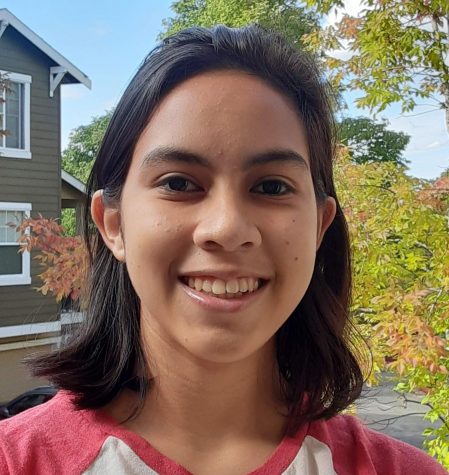 Isabel Smith, Copy Editor
Class of 2022. Second-Year Journalist. I'm a cheerleader and dancer who absolutely adores reading and writing. If you need me I'll be drowning in research...