How to Teach History: Trump Patriotic Education Commission Revitalizes an Old Debate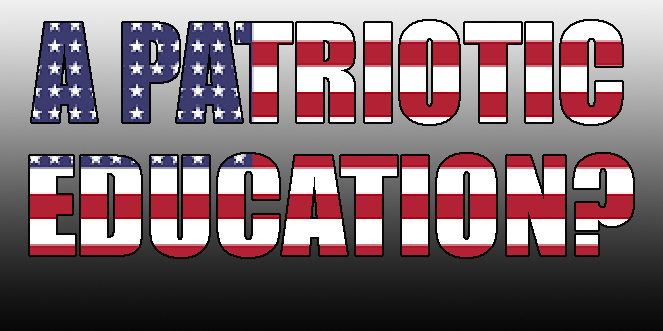 On Sept. 17, President Trump announced the creation of a "patriotic education" commission, aiming to influence social studies curriculum across the country. The move comes as a mostly political headline-grabber guaranteed to please his base while angering his opponents just months before the election, yet it reflects a decades-old debate between historians and students alike about how to approach America's complicated past. 
The Trump administration voiced support for a positive view of United States history, emphasizing the successes of our Founding Fathers and promoting the idea of American exceptionalism in an attempt to encourage love of country among students. This comes as a rebuttal to a growing revisionist teaching of history in some schools, most tracing their roots to historian Howard Zinn and his immensely popular book, "A People's History of the United States," which argues history has too often left out the darker parts of America's past. 
Here in the Issaquah School District, we have had our own struggles with how to approach social studies. Our reckoning with systemic racism as a country has inspired many students and teachers to push for a more inclusive instruction in schools, arguing that a lack of awareness about racial injustice is what causes the great divide we see today. Many teachers in the district are facilitating discussions in the classroom about race that would not have happened just years ago, yet some of this has come with backlash, with some arguing that things like critical race theory are biased and border on leftist indoctrination. It is a topic sure to raise strong opinions, yet it is a discussion we must have openly in order to move forward. How should we teach history? Where do our values play into this? And should patriotism even be a goal of education?
Here at Issaquah High, freshmen begin their world history class with lessons on race relations, most focusing on normalized experiences that students of color face, like microaggressions, and discussing how to best educate each other about racial sensitivity. Junior Jason Wang recalls the assignment as being meaningful, but admits that "many people just do it for the points…the willingness to act on inequality in the world is still a concern." As students progress through different history classes, however, most feel they become more comfortable with sensitive material that would have once surprised or upset them. Senior Josh Geisser recalls not getting "enough minority perspectives" in his early history classes but remarks that Issaquah High has done a decent job in "increasing inclusivity." Many who have taken the class refer to AP United States History as being an eye-opener, as Native American and Black issues were frequently talked about and evaluated in regard to their modern-day consequences. 
More often, it is the parents who see an issue with a more critical lens of American history. Some have taken to Facebook to voice their disapproval of a document from Georgetown Law Professor Louis Michael Seidman that argues for abandoning the Constitution, which is read and debated in APUSH, and others at Skyline recently accused the faculty of indoctrinating students by talking about the Black Lives Matter movement. Though it is not universal, it is certainly notable that younger people feel more comfortable criticizing our past than older generations. AP Government teacher Jacqueline Belur is confident in the ability of her students to differentiate between fair criticism and absolutist anti-Americanism, saying, "We often underestimate the critical thinking skills of young people. It would be a disservice to only teach them the rosy parts of history." 
Beyond that, there is a legitimate discussion to be had about how much we factor in value judgements into analyzing history. Morality is always a product of the time in which one is living, and while there are evils that transcend the limitations of historical periods, future generations may think of us as barbaric in many ways. Freshman Robin Lull recognizes this, but claims that "we're not anywhere close to being too extreme yet. If anything, we've been too lenient." Rather, students seem to be concerned with how patriotism factors into education. Some agreed that it was a positive component, but argued it had been misconstrued by many in politics. "Patriotism should not be taught, but rather something you feel distinctly in yourself," said Wang. Geisser seemed to agree, adding that "education should not be tailored towards one ideal, because it then becomes biased." Belur added that it "depends on your definition of patriotism. To me, it's actively engaging with our democracy and striving for that more perfect union that the founders envisioned. They really displayed such foresight." 
As for how to teach history, most disagreed with the idea suggested by Trump's recent committee that schools and historians have become too critical. "Don't emphasize one lens over the other, just be truthful and acknowledge the facts," said Lull, calling for an honest and upfront approach to education. It is also worth noting that while the commission may provide outlines or suggestions for curriculum, it is ultimately up to the states to decide what their students will learn. For now, most seem to be trending towards a more comprehensive approach that encourages critical thinking, a philosophy of teaching that Geisser argues is "more patriotic than ignoring parts of our history." Ultimately, the way we view history is guaranteed to shift across generations as we learn more.  As Belur noted, "there will always be room for progress." 
About the Writer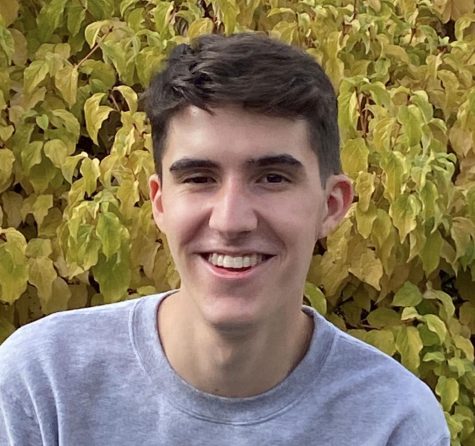 Jake Miller, Assistant Editor
Class of 2021, second-year journalist, music snob, and political enthusiast. Probably drinking coffee and pretending to do homework.