One of a Kind Football Year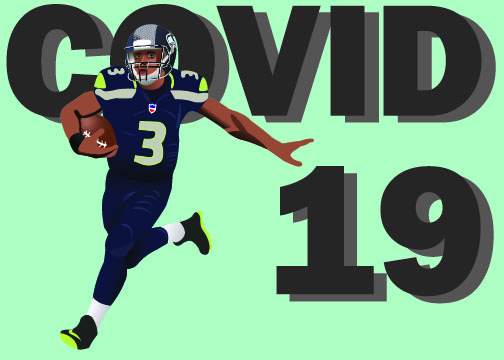 This year, without a doubt, will be the most unique year in the history of the National Football League. Opt-outs, increased injuries and delayed schedules are all factors this year due to the COVID-19 pandemic. We are only through five weeks of this crazy season and there have already been reported cases from Tennessee, New England, Pittsburgh and Kansas City. In the most recent round of COVID-19 test results, seven new names have been documented, including star Patriots cornerback Stephon Gilmore. Cam Newton of the Patriots is also recovering from his asymptomatic trip through the pandemic. As the league has mostly been successful, Roger Goodell, the commissioner of the league, will do everything in his power to keep all players at the lowest risk possible, even if that means postponing games. 
Most state governments have been very transparent with giving word to their beloved NFL teams on the amount of fans they are allowed to have in the stadium every week. However, Ron Desantis, the governor of Florida, has given the okay to the Miami Dolphins and the Jacksonville Jaguars to re-open the stadiums at full capacity when they please. This has been a controversial topic around the league and these two organizations have a big decision to make. The big question being this: can we satisfy our fans while keeping them safe? At this point in time, most organizations would answer no.
A number of holes have emerged in the league's protocols, flaws that would exist even if the NFL can find a way to continue to impose them consistently and effectively across the 8,000 team employees the league is monitoring on a weekly basis. It is almost inevitable, with how contagious this virus is, that there will be some positive tests throughout the 32-team league at least once every other week. Most recently, the New England Patriots have had two games postponed due to coronavirus. In week four against Kansas City, they were luckily able to move the game to Monday night, but this week does not appear to be the same situation. The Patriots have continued testing while keeping their team facilities blocked off until test results return. However, they will have to move their previously scheduled week five game against the Denver Broncos to week six to ensure all of the players' safety. 
Not only has the coronavirus impacted the regular season schedule and players' workout routines, but it also wiped out the entire preseason schedule. Although the preseason may appear to fans as four games where backups compete for spots in the depth chart, there is a way more serious meaning behind it. This is the time players take to prepare themselves for the wear and tear of the long, sixteen-game season ahead. Since the players were not able to get this month of preparation, injuries were more common. During the Cowboys close week five game against the New York Giants, franchise quarterback Dak Prescott suffered a gruesome compound fracture and dislocation of the right ankle on a designed QB option, when he got his right leg caught in between the turf and cornerback Logan Ryan of the Giants. Although this could not have been avoided, more research, film study and play calling scheme could have been developed in that month the organizations did not get to have.
Additionally, if you are a football fan, you know the National College Athletic Association has also decided to start their football season. Resources such as everyday coronavirus testing and immediate test results are available to the schools just as they are to the NFL. Early on, the University of Notre Dame had a virus breakout which led some people to start thinking twice about the decision to bring college football back. A few weeks back, Les Miles, head coach of the Kansas Jayhawks and Kevin Sumlin, the head coach of the Arizona Wildcats, both tested positive for the coronavirus. There were no postponed games because of this and both coaches were able to fully recover. Right before the season was underway, every major conference had declared they were going to begin play. Everyone except for the PAC-12 conference. After two weeks of play, the PAC-12 conference announced their modified seven game schedule, once the positive start for other conferences encouraged the PAC-12 board it was safe to play. This was announced on Oct. 3. 
The NFL and NCAA are completely independent when it comes to testing and other protocols. However, because the NFL is a couple weeks ahead of the NCAA as far as play goes, they will act as a role model for the NCAA. The NCAA will use the same methods that have been efficient for the NFL. Likewise, when something goes wrong in the NFL, the NCAA will take notes and adjust. From the perspective of a fan, they just want to watch some football, whatever it takes. Senior Gavin Clark said, "I am not worried because they are tested every day." Seemingly, the league is doing a good job of sharing knowledge to the public about tests as quickly as possible. On the other hand, junior Mckinley Richardson said, " I think the players are putting their health at risk whenever they are on the field." There are definitely two perspectives to this controversial topic. Some fans are worried about the safety of the players, while others just want to watch football.
Another debatable topic mentioned earlier are fans. Some stadiums allow them, others do not. Freshman Charlie Roorda said, "I probably wouldn't want to go because social distance would not be maintained very well." Oppositely, sophomore Mark Longo said, "I probably would want to go to one just to see what it is like." A variety of opinions, but only one answer. Studies show that max capacity stadiums would be a danger to everyone in attendance. Some organizations are allowing fans, while others are not. Here in Seattle, fans will not be present until potentially week nine, which is their next home game against the Arizona Cardinals.
Overall, the NFL and NCAA have both done an acceptable job with managing the COVID-19 virus. Both have done a great job protecting players and staff, managing schedules and keeping their fans satisfied. Hopefully the league can continue to manage the virus so the NFL can get a full sixteen game season, and the NCAA gets their 7-10 game season as well.
About the Contributors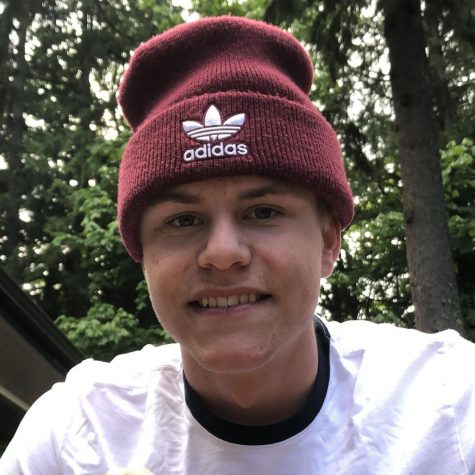 Steven Moore, Staff Writer
Class of 2022, second-year journalism student with a passion of writing, a love for sports, and a soft spot for dogs. Likely spending his time playing...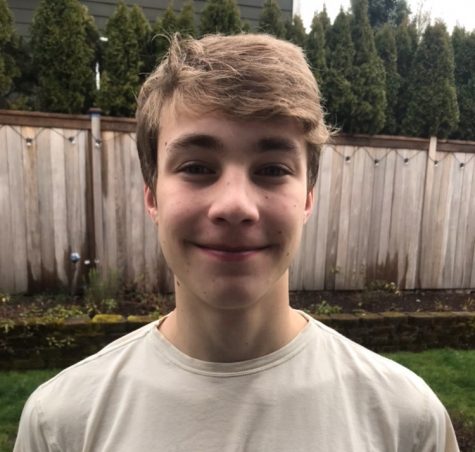 Matthew Chytil, Illustrator
Class of 2021, first year illustrator. Art is something I Really enjoy doing and graphic design is the newest way for me to do it. I also play soccer and...