Chelsea Football Club May Be Destroying Soccer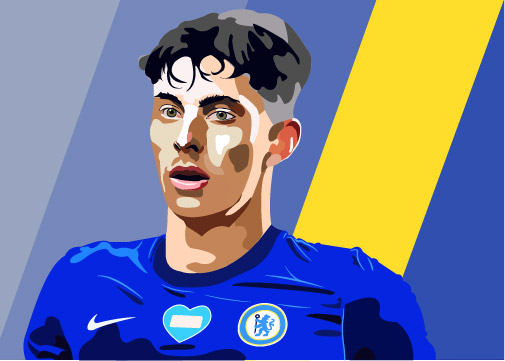 The game of soccer has many twists, turns, and intricacies surrounding the accomplished sport. The value of the game has skyrocketed since the mid-90s due to overpriced spending. That includes the athletes' transfer values, which have been heavily increasing in recent years. This has caused some to say soccer appears to be losing its passion for the game and is focusing more about finances rather than the sport itself. As net spending for each professional club has grown in recent years, no team has spent more in the last 20 years than the English Chelsea Football Club.
Chelsea F.C. has been one of the top teams in the world ever since Chelsea's current owner, Roman Abramovic, purchased the club on July 2, 2003. Abramovic has heavily increased the amount of funds put into the club, thus producing higher quality talent and ensuring Chelsea stay at the top of European football due to spending much more than their competitors. But this brings up an important question; is Chelsea F.C. ruining soccer by buying players whenever they please?
In an article by "Bleacher Report," the article presents the 100 most expensive soccer transfers since 2000. Chelsea has bought a surprising 14 out of the 100 players on that list (prices were adjusted after inflation). Out of thousands of clubs throughout Europe, it seems extremely outlandish that they have bought 14 percent of the world's most expensive players. The team with the second-highest number of purchases on the list, 10 players, was Real Madrid, one of the best teams in Spain.
Before a decision can be made on whether or not they are spending too much, their continual success must be taken into consideration as well. Out of the eight possible trophies Chelsea could have won since 2003, they have won each trophy at least once. They have also earned five of their six total Premier League titles, one Champions League and one Europa League trophy, four FA Cups, three League Cups, two community shields, and a plethora of youth trophies in that span. There is no doubt that the increase in spending has helped them enormously, as almost two-thirds of their club's trophies have been won since 2003. 
Many agree that Chelsea's heavy spending was a good idea from a financial standpoint.  Sophomore Ryan Bendt states, "They bolstered their attack and got the players they needed, and no other team fought against them for the players' signature, so why not buy them." 
Freshman Katie Bendt says, "I don't know a lot about Chelsea, but I think they did it for the sake of the team, it doesn't matter what anyone else thinks." Both students do not like Chelsea F.C., preferring other English sides such as Manchester City. However, they still have a positive attitude  towards the club, which suggests that it  was not bad to sign all the big name players.
Still, fans question if Chelsea would have been as dominant if they did not receive anywhere near the funds they have. This may be true, but still is no different than any other expensive club losing their fortunes, as they would have a steep drop off in performance as well. An example of this is another English club, Manchester City. City was recently bought out by extremely rich Saudi owners, and have spent $1.4 billion since 2012, over 250 million dollars more than any other club.
Prior to the purchase, City had no rich history and barely any trophies. Even though fans and  other clubs despise the business done by City, it is likely  that a club  given that amount of money, may become one of the best clubs in their country, if not Europe.
 Surprisingly, Chelsea has not been heavily blamed for overspending until summer 2020. During the summer, Chelsea completely reinforced their team by spending over $260 million on eight different players, which is the most money spent on one transfer window in soccer history. Buying big names such as German future stars Kai Havertz ( $80 million) and Timo Werner ($48 million), as well as Moroccan winger Hakim Ziyech ($40 million) and English defender Ben Chillwell ($55 million). There werethree additional free signings and a $25 million Senegalese goalkeeper Edouard Mendy. 
With all of these signings put into place, Chelsea seems required to win trophies as soon as possible. If no trophies come home in the near future, Chelsea may be seen as a failure for spending so much and not winning anything, and may be possibly hated by their own fans as a result.
Sophomore Griffin Graves says, "[Chelsea} got so much better than they were before. I wouldn't be surprised if they win the Champions League (the most coveted trophy in world football) this year." 
In contrast, senior Lily Medway states, "I believe it will take time for [the new signees] to adjust into a new team. So I don't believe they will win anything year one. But if they do win something, it will be the F.A. or Carabao Cup as both are much easier competition and are extremely doable for this Chelsea side." Both students agree  that Chelsea will inevitably win a trophy with their current squad.
With all the evidence provided, is Chelsea F.C really destroying the sport of soccer? There is no reasonable evidence to prove they are. Though they have spent an excessive amount in recent years, other popular clubs such as Spanish giants Barcelona and Real Madrid, as well as several English and Italian clubs spend similarly to, if not more than Chelsea. Also, Chelsea's history prior to the takeover of 2003 was still successful. They won a league title, have not been demoted from the top league since the 1930s, and had success outside of England in European competitions as well.