Is "WUNNA" a Winner?
On May 22, Gunna released his first album since "Drip or Drown 2:" "WUNNA." The album has 18 songs and features fellow artists such as Travis Scott, Young Thug, Lil Baby, and Roddy Ricch. Only a week after its release, "WUNNA" earned  Number 1 album on the Billboard 200, Gunna's first Number 1 album on the charts.
"WUNNA" starts the album with his first track, "ARGENTINA," which serves an amazing beat. Unlike the usual Gunna albums that feature songs to be played at parties, this album features more 'vibey' and '2am car ride' type tracks. After "ARGENTINA," the album just gets better and better. The peak of the album is "DOLLAZ ON MY HEAD," which features Young Thug, and is probably one of Gunna's best songs that he has made. 
Although Gunna has never failed his fans with a great album, "WUNNA" was different. In my opinion, this is not only Gunna's best album, but one of the best albums of the year. Gunna seems a lot more present on these tracks as his beats are cleaner, his rhythm flows better, and his puns are crisp and engaging. The only issue I had with this album is that after a while, the beats start to get repetitive, but Gunna still serves bars that keep the audience hooked. Another thing that is special to note about "WUNNA" is that the songs flow seamlessly from one track to the next. Instead of a harsh break, Gunna makes it feel as though the vibe he is creating will never end.
As some of the songs on this album feature very popular artists in the music industry right now, the tracks are bound to become the hits of summer 2020. As Roddy Ricch is riding his high of fame after "The Box," his feature on Gunna's, "COOLER THAN A B****" is going to rack in the streams. In an article with Highsnobiety, Gunna said, "I want people to understand that I'm a real artist," and that he took the time on this album to make it great. Honestly, Gunna exceeded his expectations and mine when he first said he was dropping an album. If you are into rap music and beats like Young Thug and Lil Baby, make sure to go stream "WUNNA."
About the Writer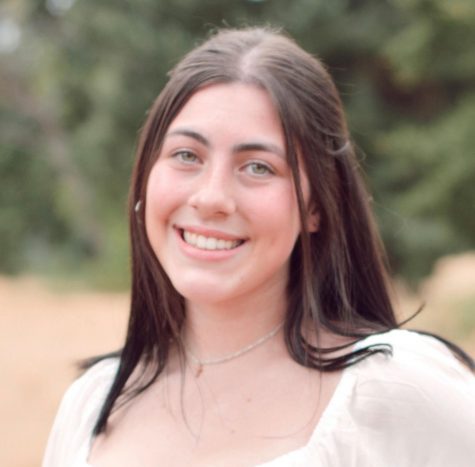 Paisha Watkins, Staff Writer
Class of 2021, second year journalist. Probably making a Tik Tok somewhere or daydreaming about moving to Rome.