Glass Animals' Third Album "Dreamland" Promises a Psychedelic Look into Past, Present, and Future
After the release of singles "Tokyo Drifting" and "Your Love (Déjà Vu)" in Nov. 2019 and March 2020 respectively, the psych-pop band Glass Animals is finally ready to announce their upcoming album. "Dreamland" will be the third album by the group, following their 2016 album, "How to be Human," which was nominated for the Mercury Prize in 2017. To announce the album, the group released the title track along with a homemade music video by frontman and producer Dave Bayley that was created in the wake of the COVID-19 quarantine. 
The new single features echoey vocals with a dreamy backdrop of electric keyboard. It keeps its psychedelic "Glass Animals" feel, but with fresh elements that feel more musically mature than what has been produced by the group prior. It very much feels like an introduction to something bigger, which was the intention of the band. Bayley explains, "Each line asks a question that's explored in a later song…the words here could be considered a table of contents for the album as a whole." 
The themes behind the album are deeply personal. This will be Glass Animals' first autobiographical album, specifically covering the emotions that Bayley experienced when drummer Joe Seaward was in the hospital after a bike accident that occurred July 2018. "I didn't know if he'd make it," said Bayley. "The future was damn scary and completely unknown. During those weeks in the hospital, it was so difficult to look forwards that I found myself looking backwards. Digging around in my mind, pulling up old memories, finding comfort in them even if they were uncomfortable in themselves." Seaward explained, "I was absolutely determined to drum again. Everyone else was having conversations about whether I would speak again, if I would come out of neurosurgery in a coma, if I'd be paralysed for life. But I just knew, somehow, that I was going to get better." Seaward did get better, and went on to perform on stage with the band again until their tour was cut short by COVID-19. 
Now the band is working hard to make the most of quarantine, with "Dreamland" set to release on July 3 and Bayley doing "Quarantine Covers" on the Glass Animals YouTube channel. 
About the Writer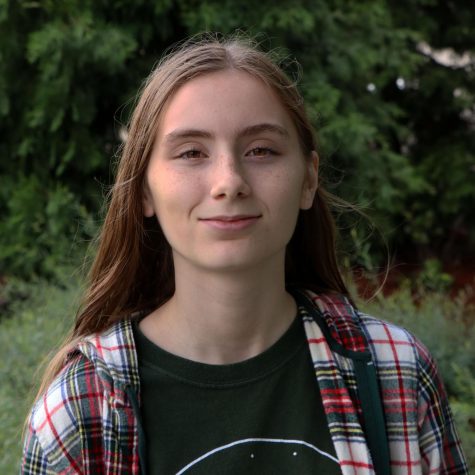 Cara Caulton, Staff Writer
Class of 2020, first year journalist. Involuntary harborer of chaotic energy. Would love to meet your dog and show you all the best spots to catch frogs....