The Front Lines
It is no surprise to the world that right now, there is a global pandemic that is forcing a great panic and fear throughout the globe. Almost like an actual war, doctors, nurses, and pharmacists are on the front lines fighting for the lives of thousands. 
As of May 16, according to the CDC there are more than 360,000 COVID-19 cases confirmed in New York alone versus the 19,117 here in Washington state, and in the entire United States, there are 1.63 million. With New York holding over twenty percent of all of the United States coronavirus cases, in such a densely populated area, the state needed some help healthcare wise. Andrew Cuomo, the governor of New York, received help from 40,000 volunteers to participate in New York's Surge Health Care Force. With that, even though New York still has a very high number of cases, the government has agreed to let gatherings up to ten people occur after volunteer health workers have had some time to step in to help. With that being said, Governor Cuomo has also made the action to reach out for mental health resources for the health care workers of New York. So far 6,175 mental health professionals have offered to volunteer.
A reason for this concern is the recent suicides of John Modello and Lorna Breen who were both working on the front lines in New York. After going through years of hard work at medical school, health care workers are trained to handle high-stress situations. However, COVID-19 is a whole new ballpark for the entire world, including health care workers. Sophomore Robert Greff's mother works on the front lines as a family practice doctor at UW Medicine, and he said, "[This pandemic] is very stressful because there is a risk of the healthcare worker being infected. Also, there is a shortage of people. It is also very stressful to see patients die." Over social media, there have been many pictures that have received attention from the people at home which show health care workers demonstrating the exact situations which Dr. Greff described. These pictures show the imprints of face masks on health care workers after working such rigorous hours, some of them having red eyes or makeup running down their faces, possibly indicating crying. 
Being on the front lines is no joke, and some companies have taken note and plan on doing memorial sales that plan on giving back to health care workers. Nordstrom was able to donate 100,000 masks to health care workers, and they also plan on having a Memorial Day sale in honor of healthcare workers on the front lines. With that being said, the economy is bound and has already been affected but also has impacted many healthcare workers financially. Congress passed the CARES Act, which is a trillion-dollar stimulus bill that is helping health care workers as well as small businesses through financial means. Because of the coronavirus, hospitals are losing money, which can never be good for the people working in them. 
Behind the front lines, people in quarantine are not experiencing what it is really like to be working in the face of COVID-19. Sophomore Ysa Chavis comments on this matter saying, "They are doing the most they can. They are working during a historical moment and their service is very important especially at this time." It is hard to understand exactly what healthcare workers go through, especially since most people in quarantine are unable to witness everything going on with them. Because Doctor Lorna M. Breen died by suicide, she was not able to comment on her experience working in the field, so her father stepped in and attempted to describe her experience for the New York Times saying, "When he last spoke with her, she seemed detached, and he could tell something was wrong. She had described to him an onslaught of patients who were dying before they could even be taken out of ambulances." Two very different perspectives are valuable in explaining the differences in everyone's lives as well as showing the value technology has with communicating the experience of health care workers to citizens.
With healthcare workers fighting on the front lines, people at home should also do their part to help fight the pandemic. Dr. Greff comments on the matter saying, "Social distance at all times when possible, thorough hand washing…stop going to work, quarantine and maybe go to the hospital," but only when needed, of course. With all things considered, all of America can agree that healthcare workers are playing a critical part in the future of this pandemic. 
About the Writer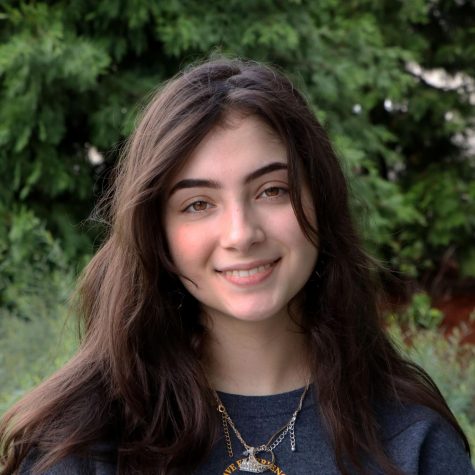 Victoria Poitras, Staff Writer
Sophomore who enjoys listening to music, biking, and being in clubs. Especially DECA and the Issaquah Robotics society, where in both she works on the...