Cards and Cookies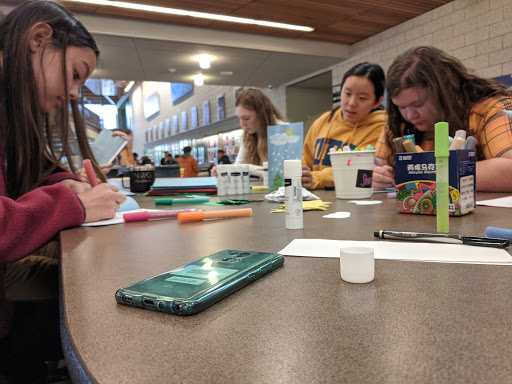 The holidays are a beautiful time of year. Everyone is in a good mood, and homes are covered in lights. Certainly, the two weeks off from school helps everyone's mood. The sophomore class council decided to take advantage of this good mood, and use the holiday cheer to boost school spirit. Sophomore class president Erin Tylutki really emphasized this by saying, "As always, we are hoping to boost school spirit [with this event]. But we are also trying to spread the holiday cheer." The Sophomore Class Council spread this cheer through a card-making event. Each student could make a card for either a senior citizen or family, and then the student would receive a cookie afterward.
The event began around 9:15 am on Wednesday, and the turnout was pretty good. The holiday cheer was palpable. "The holidays really bring us together," said Junior Jonah Foss. This event was nothing less than a pure representation of this. People coming together, and making cards, some for people they do not even know. "It's a beautiful time of year," said Destiny Callender, "and people should appreciate that."
As the last week of school comes to a close, we should enjoy the break for more than just time off school. We really should sit back and wallow in the powerful energy of holiday joy around us. Happy Holidays, IHS!
About the Contributor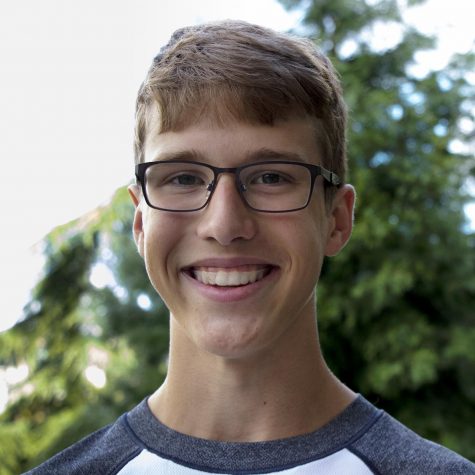 Eric Bachman, Staff Writer
Class of 2022, first-year journalist. He swims, plays tennis, and procrastinates like a pro. Never before has he been so motivated to.......