Dave Chappelle Turns A Rigid Award Acceptance Speech Into Another Classic Routine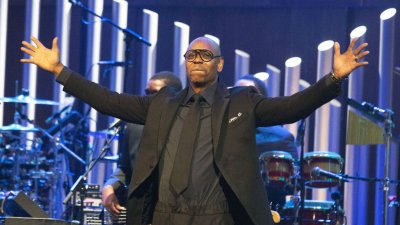 On Tuesday, October 29th, Dave Chappelle finally joined a group of prestigious comedians after becoming the 22nd recipient of the Mark Twain prize for American humor. The ceremony took place at the John F. Kennedy Center for the Performing Arts in Washington D.C. In the process of cementing his legacy as one of the greatest American comedians of all time, Chappelle delivered his acceptance speech supporting the First Amendment and  criticizing the overly sensitive reactions to jokes about more controversial topics. Besides smoking indoors, Chappelle covered many other controversial topics throughout his performance and addressed the growing dangers of comedians silencing themselves to remain politically correct and avoid backlash.
In classic Dave Chappelle fashion, he started off his performance by openly smoking on stage, challenging conventionally stiff and fake award acceptance speeches and putting his own spin on a normally rehearsed and structured event.
One of Chappelle's central arguments in his speech  was his support for free speech, and how the First Amendment applies to comedy. Chappelle also acknowledged the backlash towards his recent Netflix special "Sticks and Stones", where many critics reprimanded him for defending offensive jokes from the likes of Kevin Hart and Louis C.K. While the topic of his speech was heavy and clearly controversial, the 46 year old comedian delivered his points in an entertaining yet rational manner.
Overall, Chappelle gave a bold yet comfortable  monologue, and did so in a fashion that only he could pull off. While still keeping his comments in the structure of a joke and presenting himself as a comedian accepting an award rather than a politician calling for change, Chappelle delivered an important message that political correctness has a time and place.