Bassy's Breakthrough: The PMD Album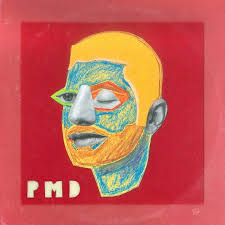 On Sept. 27, Marc E. Bassy released his album "PMD," which stands for Post-Modern Depression. With just below 4 million monthly listeners, Bassy's fourth song alone, titled "Just My Luck," has received one million streams on Spotify after only just week. The album, containing 14 songs, is definitely Bassy's best work.
Track 1: "Jump For X:" Contrary to the overall album, Bassy's first song is the least innovative and meaningful out of all 14 tracks. It lacks the depth and perception of reality that Bassy is known for portraying in his music. The overall theme of this song revolves around alcohol, with numerous lines referencing vodka or the effects of substance abuse on Bassy. While it may serve as an influence on teens to stay away from alcohol, it simply does not have as much meaning and soul as the rest of the album.
Track 2: "Same As:" The second song off PMD is a tribute to the feeling of being a teenager who just wants to have fun. Bassy sings about "fist fighting at a red light," falling in love as a 17-year-old, and moments where he first realized the most important aspects of life when he was younger. Later in the song, listeners discover that Bassy still feels like he is a reckless teenager, doing the same things now that he used to do back then. At the pre-chorus, Bassy says, "But nothing really changed, I'm in my second childhood." He explains that he still blasts Stevie Wonder's music in his car and finds it difficult for him to treat women how he should. The whole song gives off a nostalgic feeling, where Bassy is confessing that even as a young adult, he has instances where he acts as though he's back in high school, possibly because he wishes it were true.
Track 3: "Where We're From:" This is perhaps the most intriguing song from the entire album. Bassy sings to an unknown past lover of his, where he repeatedly says to her, "Don't say you're not feeling everything I'm feeling." It appears Bassy is trying to get this person to admit her affection, or even animosity towards him, but there are several possibilities concerning how this person may be acting. When Bassy says, "Tell me you remember where we're from," it could mean that the person he is singing to has denied their relationship's existence, her former love for Bassy, or the literal meaning; simply forgetting roots or key principles that her and Bassy have grown from. The endless conclusions that can be drawn from this song are part of why it is one of the most popular tracks from the album.
Overall, PMD has brought great success to Bassy and is without a doubt his greatest piece of work ever released.