"Jesus Is King" but is Kanye?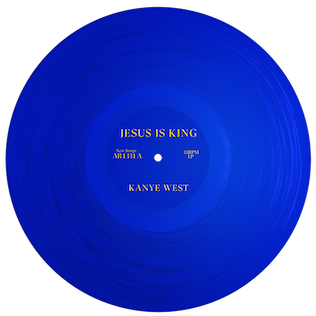 After what has seemed like a year of hopeless waiting by Kanye West fans, West has shocked the globe by dropping his long awaited album, "Jesus is King",  last Friday, Oct. 25. With over twenty-nine million followers on Twitter, the arrival of his new album has brought it on the rise to the top of the Billboard charts.
As one can see from the title, Kanye's new album is completely and utterly Christian. The album opens up with "Every Hour" which is two minutes of a church choir, and ends with "Jesus is Lord" a forty-three second spiel of autotune and mumbling that is drowned out by trumpets in the background. At first, I thought the album was over-hyped. After listening, I confirmed my belief. The first real song on the album is one of the best and when I started listening, I started to really like the album. However, after listening further it became misleadingly good as it is followed by weaker and weaker tracks. Even celebrities such as N.O.R.E. have spoke on Kanye's new album using words such as "trash" when describing it.
Kanye's album being completely religious is not particularly the issue with the album but that he seems to just be preaching nonsense into the mic. There is nothing wrong with religious music but when waiting for an album for over a year, people were expecting something else. Kanye has been very open about his relationship with religion in the past few years which explains the theme of this album. However, people miss the old Kanye that they could blast in the car and this album is just not that. If you take away his words (which seem to really hold no meaning anyways), there are great beats left behind! However with lyrics like, "Closed on Sunday. You my Chick-Fil-A" it is almost hard to take this album seriously.
On the other hand, I do think the beat is really good and I would honestly just listen to the album for that. But, if you are looking for rap music that you would usually expect from Kanye, then this is not an album for you. Overall, this album was not what I was expecting from rap-legend Kanye West, and I was honestly disappointed. It will be interesting to see in the future if we will ever get the 'old' Kanye back, or if this new religiously-inspired Kanye is here to stay.