DaBaby Drops Yet Another Hit Album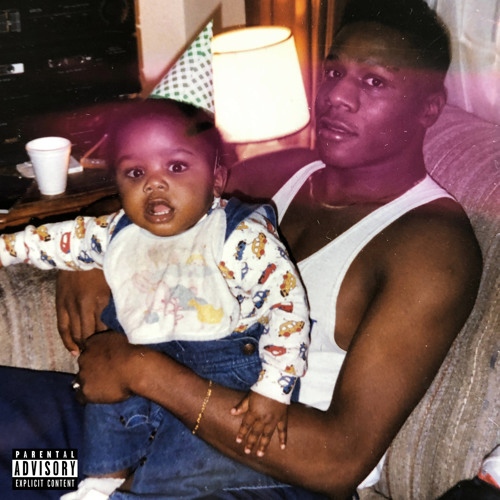 New and upcoming rapper Jonathan Kirk, also known as "DaBaby," released his new album Kirk, on Sept. 27, 2019 as a tribute to his father who passed away on March 28. It was the same week as the beloved, inspirational, soul toucher artist Ermias Asghedom, more popularly known as "Nipsey Hussle," passed away. DaBaby blew up because of his album Baby on Baby, which he released on March 1, and he has continued to produce more great music since then. With the release of "Kirk," he continues to gain more and more followers. The talented Charlotte, North Carolina, rapper produced a solid 13-song album that was very enjoyable to listen to. Although this album might not become as popular as "Baby on Baby," its most popular songs soon may run up all music charts across the country.
In just a week, DaBaby has received, on average, 35,000 likes per song in his album, with the most popular reaching 120,000 likes and the least popular still with 16,000. His three most popular songs in the album were "Bop," reaching 45,000 likes in five days, "Vibez," reaching 53,000 likes in a week, and most popular, "Intro," which reached up to 120,000 likes. These numbers are solely on SoundCloud, but he has even more exposure on YouTube, Spotify and Apple Music, which are other popular music apps used by the public. In his "Baby on Baby" album, he had his first big name features that really made him stand out. The big artists heard on the tracks were Offset, Rich Homie Quan, Rich the Kid, and Stunna 4 Vegas.
On his album "Kirk," he has managed to record songs with even more big names such as Kevin Gates, YK Osiris, Gucci Mane, Moneybagg Yo, Lil Baby, Migos, Stunna 4 Vegas, Nicki Minaj, and Chance the Rapper. There were a lot of incredibly talented artists on this album that just made DaBaby sound even better with the help of a few friends. The biggest obstacle in his way at the time was finding beats for different songs that matched his style of rapping and suited all the other artists' styles. For example, in his song "Gospel," he features YK Osiris, Gucci Mane and Chance the Rapper, four different rap styles including his own. YK Osiris is a smoother, calm, almost R&B style rapper, Gucci Mane is a more hardcore rapper with more of a slow tempo on most of his tracks, and Chance has a more upbeat, happy, quick tempo. DaBaby was very challenged with the different styled artists on the same track, and he overcame that with ease, as shown in the song "Gospel."
Overall, I was pleased with the album and DaBaby will hopefully continue to grow and develop as an artist. I would give this album a solid nine out of ten rating, with some billboard hits soon to be heard on your local radio stations. This album should be listened to if rap and hip-hop is your favorite genre of music.