"LOVE" Was a Surreal Experience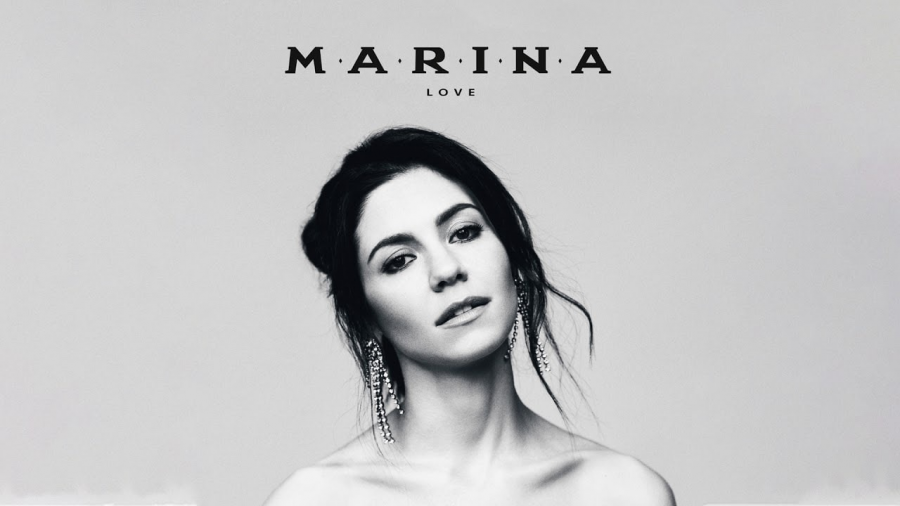 Marina, most well known as Marina And The Diamonds, just released the first part of her new album, "LOVE + FEAR." According to Uproxx, "LOVE" came out on April 4, 2019, and "FEAR" is going to come out on April 26, 2019. Marina has stated that she wants her fans to first process "LOVE" before they listen to "FEAR," saying that people need time to take in the two emotions separately. The first part of the album includes a total of eight songs which are all quite diverse.
"True" was one my favorites on the album because it reminded me of many other songs I have listened to, but it incorporated all the positive elements of those other songs. I appreciated the chorus of the song as it sounded like something you could endlessly listen to. Meanwhile,"Handmade Heaven" has a very surreal feeling to it, and though it was not my favorite on the album, it was still pleasant to listen to.
"Superstar" has very straightforward lyrics, lacking the metaphors Marina usually has. "So impossible to dream/When you're far away from me/ Oh I, I'm all you could ever need" do not leave much for interpretation but the song makes up for that with its soothing beat. The song starts out one way and turns in another direction that you did not expect, making it an enjoyable listen."Orange Trees" has strong summer vibes, sounding like how one would describe a day on the beach or the last day of school. It is peaceful to hear, but is upbeat enough to be addictive.
"Baby" was collaboration with Luis Fonsi and Clean Bandit, and can easily be declared as the most fast-paced song. For those who did not enjoy the other songs on the album, I would recommend listening to this song as it is so drastically different from the other songs. It is my favorite on the whole album, possibly tied with "True." Additionally, I really liked "To Be Human" because it had such a unique sound. I also appreciated the metaphors and roundabout words that left so much to be interpreted in this song. Lyrics like, "The pagodas and the palaces dressed in gold leaf/Hide the damages/Spot the geisha as she balances/Life's a cakewalk, full of challenges" were engaging and creative.
Out of all the songs, I can say that "End of the Earth" was my least favorite song. It felt a little mismatched to me, as if some parts of the song belonged to other songs and not to this one. The lyrics also did not really stand out to me, but I can say that this track has the same surreal quality as the other tracks of the album. "Enjoy Your Life" is a good song for when you are feeling upset or disheartened. Its lyrics are reassuring and hopeful, yet the song has a strong, wistful sentiment attached to it.
Overall, I would definitely say that "LOVE" is a completely different album than her previous album, "Electraheart." This album feels much more melancholy, but includes a lot of self-reflection and understanding. The experience of listening to all these songs can be described as surreal. The album felt like a literal dream in that all the songs were memorable, yet had an endless quality. I personally like the new direction Marina is going with her music, and I am very excited for the release of "FEAR" on April 26.
About the Writer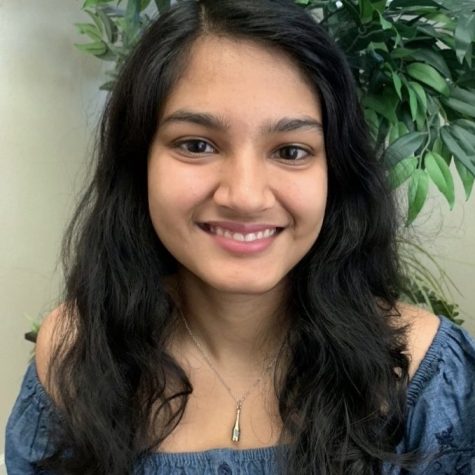 Adya Mohapatra, Editor in Chief
Class of 2021, fourth year journalism student, and a big believer in the Oxford comma. Loves dogs and puns. Aspires to investigate Area 51 someday.