"I Want It All" Merely Meets Expectations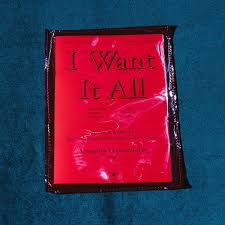 Hang on for a minute...we're trying to find some more stories you might like.
The indie pop band, COIN, just released a new single "I Want It All" on Jan 10, 2019. The band covers a wide range of music with their songs, including pop rock and alternative rock, in addition to their indie pop style. They formed in 2012 in Tennessee and have a total of three members. Chase Lawrence does the lead vocals and synthesizers, Ryan Winnen plays the drums and Joe Memmel is the lead guitarist and backup vocals.
COIN became more well-known after their song, "Talk Too Much" was released in 2016. Overall, their music through the years has not changed drastically, retaining the parts that fans appreciate and altering certain aspects that indicate their improvement in their music. "I Want It All" does that exactly. Though it is one of the most different songs the band has released, it establishes an interesting path for where their music may go next. With a catchy beat, unusual but pleasing vocals, and tangible passion behind the music, this song is a great addition to COIN's existing music. However, it may not be one of their best songs due to its lyrics.
The lyrics of the song are not bad in any way, shape or form, but they do not quite match up to the artistic writing of their previous songs. Songs like "Run" include insightful lyrics such as, "Call the television evangelist/ Tell them all to grab another arm to twist this time/ And if you're thinking that you might commit/ You won't unfold what you don't really know," and this careful wording adds something extra to their fantastic music. With "I Want It All," however, lyrics such as, "I've got this lovesick feeling/ But there's nothing like it, nothing at all/ I know your heart's beating/ And I want it all, I want it all," do not bring that same level of writing finesse to the table.
Despite that, though the entire song does not have the same quality of lyrics as their other songs, it is still written better than most of the lyrics in mainstream pop nowadays.
For anyone who likes to listen to any of the genres of music that COIN specializes in, then this new song would be a great place for you to start getting into their music. This song will ease you into the rest of their music and will give you a good idea of what their music is like as a whole. Overall, I would not say "I Want It All" is one of COIN's best songs, but is a good song to listen to nonetheless. It captures exactly what they tend to produce with their music and is definitely worth a listen.