Russ Releases New Inspirational EP "Just in Case"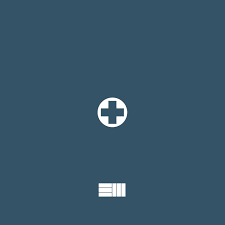 Hang on for a minute...we're trying to find some more stories you might like.
Popular rap artist Russ released his "Just in Case" EP, featuring the three songs "Alright," "Nobody Knows," and "Fix This." According to Genius Lyrics from the artist himself, the three tracks were cut from his November album "ZOO." He added, "I feel like they belong in that chapter of my life, so I want you all to have them." Russ is normally a sad songwriter, mourning a happy childhood and hating the fame and success because of how lonely he has become. According to New Hip Hop, "Just In Case" displays "[his] vulnerability, talking about how much money has changed those around him in the rap game," and "juggling the good and the bad when talking about his loneliness and self-validation, and his continuing battle supporting 'the culture.'" "Fix This" and "Alright" do not enlighten the listener to his mental pain as much as "Nobody Knows" does. They both have similar themes to "Nobody Knows," but neither one quite captures the fact that Russ is alone and upset with the situation his musical career has gotten him into.
"Nobody Knows," the most popular track on the album, shows a much deeper meaning and connection to a previous song of his, "Yellow." Russ talks in both songs about when he was growing up, he always wanted to be a singer. Unfortunately, it was glorified when he was young. His parents are now divorced, he is alone, and even though now he has money, he is realizing that his wealth does not buy him happiness, friends, or bring his parents together. He's asking the younger version of himself not to come and see what he's become in "Nobody Knows," and in "Yellow" he is sending himself a message saying he needs to get his act together to make his younger self proud. In "Yellow" he says "do it for the nine year old inside of me who's tryin' to find me…promise if I let you down, I promise I'mma fire me." In Nobody Knows, he says, "I be lookin' at the seven year old me like don't come visit me." He seems embarrassed about who he has turned out to be, and has no wish for his younger self to see what he has become, to ruin his dreams. He still wants his younger self to be special, but doesn't want him to feel the loneliness and sadness that comes from his success.
The chorus of his song "Fix This" on the EP is powerful, particularly highlighting the pain he has suffered throughout his career. It features the lines "I'm dealin' with a lot of pain / don't know where to go" and "Mama, I've had enough, fix this / sometimes it's just too much, fix this." His frustration and loneliness in the situation that he is in is a struggle for him to deal with, and just like anyone who is struggling with their issues, he calls out to his "mama" to help him fix things. He contemplates the longing for his simple childhood and how his mom would always help him fix his problems; now he is getting overwhelmed. The third and final song on the album, "Alright," takes a much more somber tone. He is contemplating suicide and how it would affect those around him. For example, he'd "leave [his] friends a mill,' alright" and would "tell [his friends] it's not their fault, alright." When thinking about his own passing, he believes that those who were around him and still loved him would be able to benefit from his death.
Russ' EP "Just In Case" is one of his finest works, and even though it is a short album, it captures his loneliness, lost childhood, and his sadness at how his career has unfolded around him.