If It Ain't Broke Don't Fix It: The Age of Nostalgia
Remakes. Reboots. Revivals. Sequels to movies over decades old. Live action renditions of animated classics. A lack of originality seems a trademark of the 2010s, with movie and TV producers seeming to follow the mindset of "If it ain't broke, don't fix it."
There is a rising influx of the past in media, as it is now a common practice of taking a fan-favorite movie or television show and continuing or retelling the story. People love seeing their beloved sitcoms and films in a new light, and the entertainment industry is readily riding this rising wave of nostalgia.
While a less popular course of action, remaking a successful movie is one pathway explored by producers. 2018 alone saw "The Grinch," "Overboard," "Tomb Raider," and "A Star Is Born" (a fourth retelling of the 1937 film), return to the big screen. Naturally, each installment adds its own spin to differentiate from its predecessor(s), but the foundation remains one forged from a previously original idea.
Flooding Netflix and television are what are referred to as "reboots" or "revivals," essentially a continuation of a former TV program. From "Will and Grace" to "Gilmore Girls" to "Full House," it is overwhelmingly evident that viewers desperately want to revisit familiar characters, and it is not difficult to understand the reasoning. Like finishing any story, be it from a novel, film, or TV show, many people long to find out what will happen after the screen goes dark or the pages run out. And it is not just television where revivals have a found a safe space. Even in the world of movies, franchises like "Harry Potter" have been given new life through their companion films such as the "Fantastic Beasts" series, and on Broadway in "The Cursed Child."
An intriguing pathway excessively explored by filmmakers is releasing a sequel to a movie anywhere from a decade or decades in the past. A prime example lies with Pixar, the studio that almost always produces critically-acclaimed, extremely popular films. Why not jump on the chance to take their classic movies and gross a massive amount of money with a late sequel? "Toy Story 4" is set to hit theaters this year, nine years after the most recent sequel to the original movie "Toy Story" in 1995. "Monsters University" was released in 2013, 12 years after the premiere of "Monsters, Inc," and "Incredibles 2" came 14 years after "The Incredibles." But the most recent and most stunning better-late-than-never sequel might be "Mary Poppins Returns" (2018), not a Pixar but a Disney film, premiering a whopping 54 years after the 1964 classic.
I find the most intriguing development to come from this new era of entertainment lies in the practice of live action remakes. Disney has chiefly pioneered the practice of taking hand-drawn classics and creating computer-generated imagery (CGI) wonders, providing viewers with an entirely new medium of viewing their beloved childhood stories.
Starting all the way back in 1994 with "The Jungle Book" and then in 1996 with "101 Dalmatians," the company did not quite find its footing with live-action remakes until 2010 with "Alice in Wonderland" which paved the way for "Maleficent" in 2014. From that moment on, transforming their previous works into realistic, CGI films came easily.
Since 2014, there have been a multitude of Disney live-action film, including "Cinderella" (2015), "The Jungle Book" (2016), "Pete's Dragon" (2016), and "Beauty and the Beast" (2017). And still to come, "The Lion King" (2019), "Dumbo" (2019), "Mulan" (2019), and "Aladdin" (2019), to name a few.
To make myself clear, I do not believe that the continuation or remakes of former stories is necessarily a negative development; contrarily, I look forward to my favorite shows and movies finding a new medium or extending the lives of the characters. However, I do think it is a defining component of this era, and that we should be aware of just how prevalent this practice is. Whether or not it is a danger to originality, only time will tell. But for the time being, we can all kick back and relax in the comfort of the known and loved, tightly wrapped up in nostalgia.
About the Contributors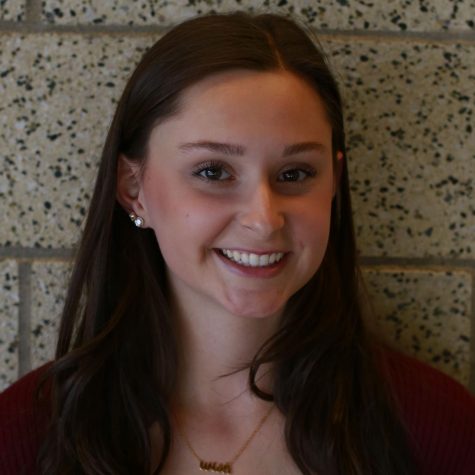 Hayley Lynch, Staff Writer
First-year journalist, class of 2019, and proud owner of a Shih Tzu. Perpetually catching up on sleep. Loves the holiday season, painting, and baking competition...
Mimi Gaudiano, Illustrator
Class of 2019. Long time artist, first time journalistic illustrator. Grade 'A' Disaster Gay. Owner of a wandering mind (if found please return to...