New Exoplanet Discovered: Barnard's Star b
Hang on for a minute...we're trying to find some more stories you might like.
On November 14, the public was made aware of a new space discovery–an exoplanet called Barnard's Star b. According to NASA, exoplanets are planets that orbit stars beyond our solar system. As CNN reports, Barnard's Star b "is an icy desert with no liquid water, a hostile environment where the average surface temperature is around minus 274 degrees Fahrenheit."
While the physical geography of the exoplanet may not share similarities with earth, it orbits its own version of the Sun: Barnard's Star. According to Smithsonian, the exoplanet and its star are closer than the earth is to the sun, but "Barnard's Star is very small and cold by comparison." The exoplanet is located in what is referred to as the "'snow line,' where rocky bodies tend to give way to icier bodies." CNN reports that Barnard's Star is, in fact, a dwarf star that is older than the Sun.
As reported by NASA, Earth is 3.2 times smaller than Barnard's Star b, but the exoplanet's year last only 233 days. Furthermore, "light from Barnard's Star provides its planet with only 2% of the energy the Earth receives from the Sun." Still, the exoplanet is now the "second-closest known exoplanet to Earth."
The Washington Post states that over 50 researchers in more than 24 research centers were necessary to confirm Barnard's Star b's existence. It took "800 observations over the course of 20 years" to garner the information necessary to feel confident about asserting the reality of Barnard's Star b.
Senior Susanna McIntyre has mixed opinions on whether or not this qualifies as a major space discovery. According to McIntyre, "Yes and no because it's highly unlikely that we'll be able to ever get there so we won't be able to research it that much." Junior Aedan Henry also cites Barnard's Star b's immense distance from Earth as overshadowing the discovery. Henry says, "…It's hard to get to so I'm not sure it particularly matters. Space travel would have to get better first."
Whether or not travel to the planet is feasible, freshman Nathaniel Galit believes that exploring space is still necessary. As Galit describes, "I think it's more for just the sense of wonder right now, but I think it could become necessary as we could find more if we're running out of resources on Earth, maybe natural resources. We could figure out how to get resources from other planets back to Earth or start living on other planets."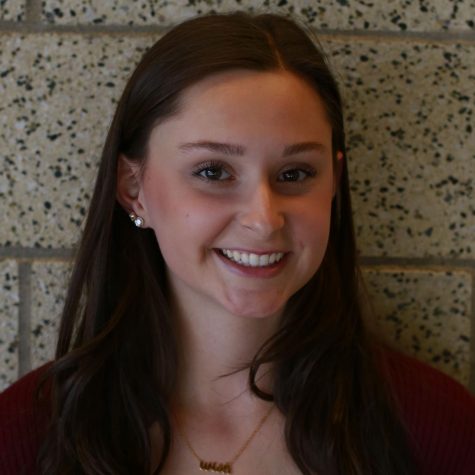 Hayley Lynch, Staff Writer
First-year journalist, class of 2019, and proud owner of a Shih Tzu. Perpetually catching up on sleep. Loves the holiday season, painting, and baking competition...
Mimi Gaudiano, Illustrator
Class of 2019. Long time artist, first time journalistic illustrator. Grade 'A' Disaster Gay. Owner of a wandering mind (if found please return to...