Winter Is Coming
Hang on for a minute...we're trying to find some more stories you might like.
As if waking up between the hours of 6 a.m. and 7 a.m. could not get any more painful. Pitch black, 42 degree Fahrenheit mornings, a mad dash out to the car or bus stop, and a lingering fear as you place your thighs on the icy seat of a vehicle, knowing shock from the cold will be taking your legs shortly. As November passes, winter and the holiday season are approaching quickly, bringing a variety of activities, new weather, and loads of school work. However, for some Issaquah High students, this is the season in which they thrive. As students begin to feel some dread over the rain and cold, no longer able to partake in their usual outdoor activities as freely as before, weighed down with finals and increased homework loads, others can offer advice into how to make the most of winter and the many activities it has to offer.
To create some spirit around the holiday season, senior Grayson Modica says, "I bring candy canes to school with me every day. That's fun." Other students, such as junior Swathi Padmanabhan, try to keep up traditions with friends. Padmanabhan says, "We usually just play white elephant with some of our other friends." Senior Shayna Wagner recommends a couple of winter traditions she and her friends do for fun every year: "The jingle bell run, and wearing elaborate costumes for that. Also ice skating." Still, some students do not alter what they do at all based on season. When asked about his favorite winter activity, junior David Neese says, "I don't change that based on season. I like sitting outside and reading," partially because his least favorite part of this time of year is an "artificially created 'spirit of winter.'" As for days when you are forced to stay inside and no friends are free, many students recommend making cookies or watching a wintery movie, such as "Home Alone," "Die Hard," or "Elf."
When it comes to dealing with finals and academic pressures that tend to pile up in the oncoming months, freshman Kathleen Henneuse recommends "just taking time to study for each thing, and making sure weekends aren't too booked, and having days to relax and enjoy your time off." Sophomore Dylan Chu feels that the work load actually does not get too bad, as he manages to balance his homework so that it does not interfere with his time during winter break: "Since school work tends to be the hardest right before winter break, but then you have break without any work, then as soon as break ends it picks up against, so I don't find any problems." To handle his stress, senior Grayson Modica says, "I think I just procrastinate less."
Despite dropping temperatures and increased cloud cover, the Issaquah student body maintains an abundance of fun ideas to make the most of every season, or the option to take a 'David Neese' approach, and not let the weather change usual activities in any way. At  7 a.m. when scraping ice off of a windshield, or placing hands on a steering wheels so cold that senior Julia Imler has recently purchased driving gloves to protect her own hands on her morning commute, one can remember the wisdom of Neese, who advises, "Don't let something as fickle as the seasons change your outlook on life."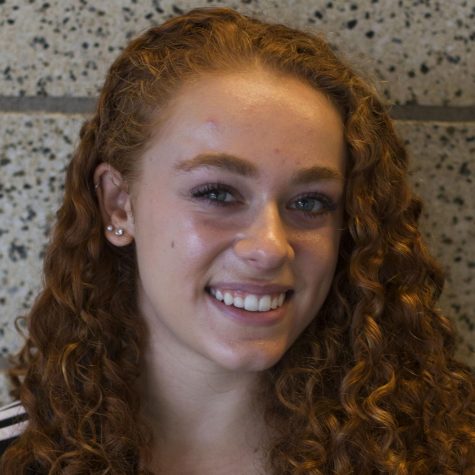 Eliza Badiozamani, Staff Writer
Class of 2019, first-year journalist, lover of animals and tea. People always notice the hair first. Liked physics so much she made it into a club. Always...