Varsity Boys' Golf Loses to Skyline
Hang on for a minute...we're trying to find some more stories you might like.
Last night, in their last match of the season, Issaquah Boys' varsity golf fell to rivals Skyline High School. The Eagles managed to shoot 229 at the Plateau Club, a relatively tough course, which also happened to be the home ground of Skyline. However, the Spartans shot an impressive 183, closely following their all-time low of 181 this year. The match was an incredible watch as a spectator.
Eagles Coach Tom Bakamus reacted to the loss, saying, "Skyline is one of the Kingco champs and they shot the lowest score of the year against us today. They're a solid team and were on fire for the match today." Despite the astounding performance from Skyline, individuals from the Issaquah boys felt they played well. Senior, and captain of the team, Ryan Barrett shot a 44 and said, "I actually felt really good out there. Really hitting the ball well and had no huge mistakes. It was really good stuff from everybody and we definitely had the most fun."
Even though the Issaquah boys faired well on the tough Plateau course, some Skyline players finished scoring a 35, an incredible score for the course. Alongside Ryan Barrett, the other varsity golf captain for Issaquah is senior Brooks Dixon, who said, "I thought I had a good day and as a group we gave our best effort, Skyline was just unbeatable tonight."
The Issaquah golf boys finished the season 3 and 6 which was not exactly what the team was aiming for. Coach Bakamus says, "Our performances are slightly disappointing in the end, but each match was fun. This year we played on some tough courses and playing on private country clubs wasn't ideal for us when other schools were used to the private clubs when we weren't, which was definitely a disadvantage for us."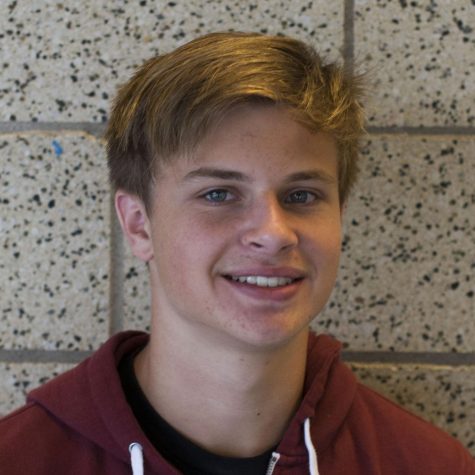 Gavin Herman, Staff Writer
Class of 2019, first year journalism writer. Varsity student-athlete and footballer, like the football the British made. Incredible attention to detail....