Girls' Varsity Soccer Team Victorious against Woodinville
Issaquah High's girls' varsity soccer team pulled through with an epic victory last night, beating Woodinville with a score of 4-1! Solidifying their strength as a team and boosting their confidence for upcoming games, the soccer team played a great match that was riveting to watch.
The game started off strong with Amilia Esterhuizen '19 smoothly stealing the ball from her opponent. The team, as a whole, played effectively and efficiently, with many deft passes between Claire Tylutki '20 and Michelle Kane '21. All the players made valiant contributions towards their win, working together seamlessly. The first goal of the game was made merely five minutes into the game by our team. By the end of the first half of the game, Issaquah had scored a total of three goals, the overall score being 3-0. Both Chloe Lang '19 and Gabi Gardener-Garcia '20 did a fantastic job as goalkeepers, with their many impressive saves. Riley Larsen '20 and Jenna Wisler '20 both experienced some injuries during the game due to violent collisions, but did not let that dampen their spirits. Spectator and senior Sunny Lee commented during half-time, "It's going pretty well. They have good teamwork and have a lot of skill."
Woodinville managed to sneak in one goal during the later half of the game, but Issaquah kept playing hard. Chloe Huling '19 got in a stunning goal, changing the score to what would be the final total: 4-1. At the end of the night, assistant varsity coach Jaci Belur stated, "We are on a good upward trajectory. We played two great games this week, and we're playing great as a team."
Kane summed up the night saying, "I think the team really came together last night and worked hard to beat a good team. It was such a fun game to play in!" Overall, the game was an interesting one, and the level of teamwork as well as enthusiasm that could be seen was very inspiring. We know Issaquah is going to do amazing at the playoffs!
About the Writer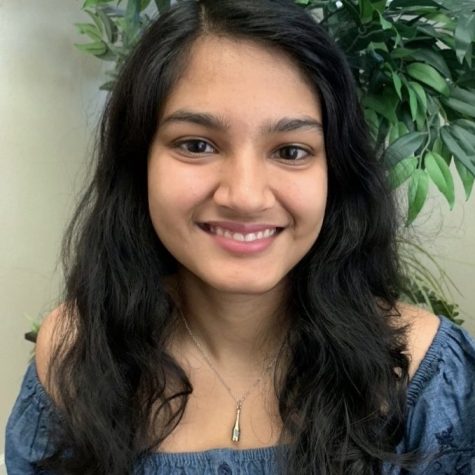 Adya Mohapatra, Editor in Chief
Class of 2021, fourth year journalism student, and a big believer in the Oxford comma. Loves dogs and puns. Aspires to investigate Area 51 someday.