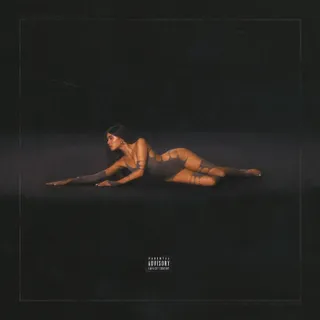 On Feb. 26, Madison Beer released her long awaited, first album, "Life Support." Beer has released numerous songs before this album that have helped shape her platform as one of the most talented young woman in the music industry. Beer had released the song "Selfish," which is a featured song on the album, on Feb. 14. It is a song I have been personally playing on repeat ever since. "Selfish" provided a hint at the tone of Madison Beer's album, which overall, has a very elegant and emotional tone. 
As this is Beer's first album, it serves as her most important debut and sets the tone for her career. Beer is mostly known for her connection to Justin Bieber and controversy over her copying Ariana Grande and denying plastic surgery. Listening to this album for the first time, all I can think of is how impeccable her raw talent is. Madison Beer is only 22 years old and demonstrates her range throughout "Life Support," experimenting with her voice and exposing her vulnerability through her lyrics. For being constantly compared to singers like Ariana Grande, I believe this album did Beer justice in terms of differentiating herself from the rest of the young pop singers in the industry. Songs on "Life Support" are already a part of Tik Tok trends and singers like Justin Bieber have expressed their support for the young singer.
Beer explained how this album was what kept her alive through her struggle with borderline personality disorder, which is why she decided to title it "Life Support." I believe knowing this album was such an emotional experience for the young singer makes it even more enriching to listen to. Beer has always been open about her mental health with her fans and has been establishing her platform on social media such as Tik Tok and Instagram as someone who promotes positivity and kindness. The confidence she tries to encourage in her followers is demonstrated throughout her album as well, where she includes a mix of empowering songs into an array of tear jerking and emotional tracks.
"Life Support" is definitely my favorite album that has been released this year so far. Beer's vulnerability was portrayed throughout each song and created a beautiful and raw album. I have already had this album on repeat and there is not one track that I dislike. "Life Support" is honest and real and I believe it will help many people. The range of different songs will always keep you guessing and if you like artists like Ariana Grande, you will definitely like this album. I fully think this was the perfect debut for Beer to have and has set the stage for the rest of her career as a professional singer and I am excited to see how her voice and her career progress. I rate this album a 10/10 and if you are looking for an emotional and empowering album to belt in the car, I 100 percent recommend it.