Seattle Mariners Spring Training; A Fresh Start
The young and talented Seattle Mariners organization is coming off a 68-94 season that was full of injuries, call-ups and rebuilding. Seattle started the season off with a great 13-2 record through the first fifteen games, and the rest of the season went downhill from there. Starting third baseman Ryon Healy suffered a back injury that placed him on the 60-day Injured Reserve (IR) list while Kyle Seager was just starting to come back from a hand injury that had kept him out through the beginning of the year until May 2019. Right Fielder Mitch Haniger also suffered a ruptured testicle injury in June, keeping him out the remainder of the year. In addition, starting shortstop Tim Beckham got busted using Performance Enhancing Drugs (PED's) shortly after the all-star break and he was charged an 80-day suspension for his actions. A strained left quad put utility fielder Dee Gordon on the 10-day IR list as well. These injuries left many spots that needed to be filled late in the season for the Mariners.
Young prospects such as Shed Long Jr. and J.P. Crawford were called up for the remainder of the 2019 season and they proved themselves worthy of being everyday middle infielders in Seattle. Power-hitting righty, Kyle Lewis has been proof that the player development in Seattle has been great as well. Heading down to Peoria for Spring Training in 2020, the Mariners were very hopeful that the big-name prospects will live up to the hype. These names being Evan White who recently got a major league contract extension through the year 2026, Julio Rodriguez; the number two corner outfield prospect in baseball, Jarred Kelenic out of Louisville and catcher prospect Cal Raleigh are among the many young prospects in the Mariners organization. With all the new names in camp, the calm, relaxed competition in Spring Training is all but that for the Mariners. Many athletes are battling for a big-league roster spot, but there are only a few available.
Seattle looks to turn things around in the new season and the young talent they have acquired over the off season can possibly get them where they need to go. Seattle has not made the playoffs since the 2001 season, leaving Mariner fans questioning many moves made by the Mariners front office. Mariners General Manager Jerry Dipoto said, "My baseball philosophy is to build flexibility, build versatility, create balance and that will lead to sustainability." The Mariners have been very unlucky with certain situations in previous years, and Dipoto as well as manager Scott Servais have managed to build a solid, youthful team that should be very successful in the next few years, but it all comes with experience. Although the recent past for the Mariners has not been pleasing, Mariner fans need to continue to trust the process happening in Seattle because there are big things that can come from this team.
About the Writer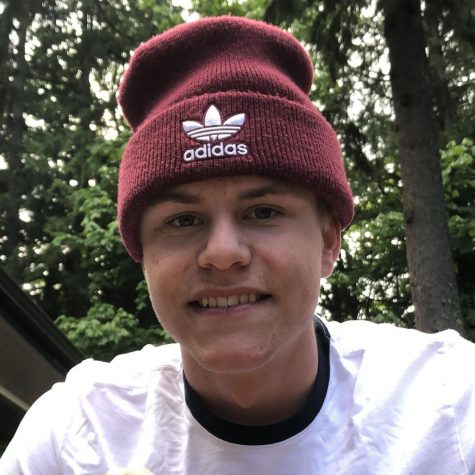 Steven Moore, Staff Writer
Class of 2022, second-year journalism student with a passion of writing, a love for sports, and a soft spot for dogs. Likely spending his time playing...