Apex Legends: The New Fortnite?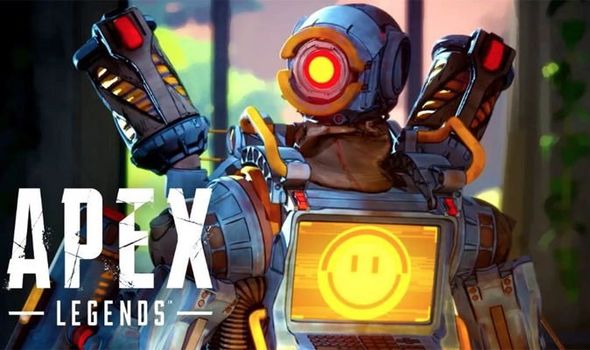 Hang on for a minute...we're trying to find some more stories you might like.
On Feb. 4, 2019, a new video game hit the market by the name of "Apex Legends." It features battle royale style gameplay just like games such as "Fortnite" and "Black Ops 4." The game was released by Electronic Arts, who is popular for video games such as "Fifa" and "Battlefield."
The original game that popularized the battle royale style of gameplay is "Player Unknown Battlegrounds" also known as "PUBG." A battle royale is when teams of players or players on their own are dropped on the same arena and fight to be the last one standing. In "Apex Legends," 20 teams of three players each are dropped into in the one map that is in the game. It differentiates from other battle royale games because it only has one game mode. For example, "Fortnite" has a solo, duo and team mode whereas "Apex Legends" only has the one option for team of three.
"Apex Legends" features eight unique playable characters that come with specific powers that can help your team out. This is very different from battle royale games that we have previously seen. For example, Fortnite features different characters (or "skins"), but they do not come with special abilities that can help defeat your opponents. Personally, I think this is a great addition as it adds an extra bit of skill required to play the game. I also enjoy how EA has created personal background stories for all of their characters. It adds extra detail that really furthers the aesthetic of the game.
The first character is a woman named Bangalore. She is deemed the "professional soldier" of the bunch. She was born into a military family where she and all four of her brothers served in the armed forces. Her tactical ability is the use of a smoke launcher, her passive ability is double time (run fast), and her ultimate ability is rolling thunder (airstrike).
The next character is Bloodhound. It is a "technological tracker" that is rather ambiguous in it's background story. Its tactical ability is the eye of the allfather, its passive ability is tracker, and it's ultimate ability is beast of the hunt. I personally really enjoyed using this character because it's tracking ability made racking up kills much easier. It's always a good idea to have Bloodhound on your team.
Caustic is the next character and he is the "toxic trapper" that was a former scientist and now uses gases that he worked on to hunt his prey. His tactical ability is the nox gas trap, his passive ability is nox vision (smoke bomb), and his ultimate ability is nox gas grenade.
The next character is Gibraltar, who is the "shielded fortress." His background story is complete and complex and it leads to him devoting his life to protecting others. His tactical ability is a dome of protection, his passive ability is a gun shield, and his ultimate ability is defensive bombardment.
Lifeline, who is the "combat medic," is EA's next creation. She was born into a wealthy but after learning her family was corrupt, she left home and joined the Apex Games with the goal of funding the Frontier Corps with her winnings. Her tactical ability is a D.O.C. heal drone (restores health), her passive ability is combat medic, and her ultimate ability is care package. Having someone on your team picking Lifeline as their character is a necessity because of her ability to heal teammates. This helps the team survive for longer and give a better chance to win.
The next character is Mirage and he is the "holographic trickster." He comes from a rather tragic past, having all his brothers go missing in war. He is extremely witty and is said to be the life of the Apex Games. His tactical ability is psych out, his passive ability is encore, and his ultimate ability is vanishing act.
Pathfinder is the "forward scout." Pathfinder is a robot who is in search for his creator. Pathfinder's story began when he randomly rebooted in an abandoned laboratory. His main goal in the Apex Games is to gain a following, and ultimately attract the attention of his creator. His tactical ability is a grappling hook, his passive ability is insider knowledge, and his ultimate ability is a zipline gun.
The last character is woman named Wraith, who is the "interdimensional skirmisher." Wraith has no memory of her past life. All she knows is she woke up in a detention facility for the mentally ill and she has special powers that allow her to manipulate spacetime. Her tactical ability is into the void, her passive ability is voices from the void, and her ultimate ability is dimensional rift.
The only map on the game is extremely diverse, featuring many different places to land off of the plane at the start of the game. Given the battle royale style game, the map gets smaller and smaller as the game goes on so the game will end efficiently. Because of this, I liked landing in the central locations in order to avoid travelling long distances over a game. Doing this strategy welcomes more combat with other teams but in my opinion that makes it more fun.
"Apex Legends" is an incredible game made by Electronic Arts and I am anticipating big things from this game. The era of "Fortnite" is finally over and I believe "Apex Legends" will fill its shoes nicely.