Dolly Parton's "Dumplin'" Is Delightful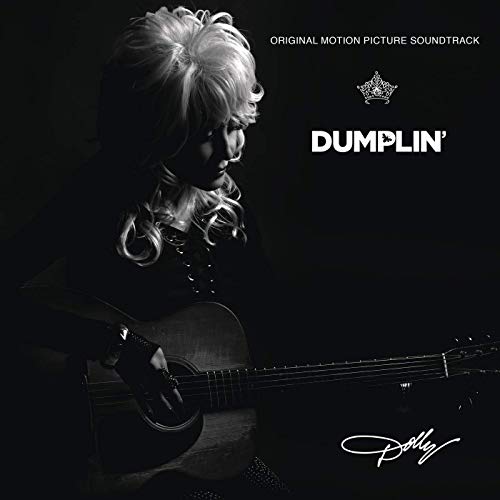 Hang on for a minute...we're trying to find some more stories you might like.
Netflix hit "Dumplin'," about a plus-size girl who challenges the norms of her mother's prized beauty pageant in a small Texas town, is set to the musical stylings of the main character Willowdean's favorite artist: Dolly Parton. I had never been much of a country music fan, nor had I ever given any consideration to Dolly Parton, but the songs in the movie were so upbeat, clever, and fun, I had to listen to the soundtrack which released on Nov. 30, 2018. Here are the highlights.
"Dumplin'" incorporates both classic Dolly Parton songs ("9 to 5" and "Just Because I'm a Woman") as well as new versions of traditional tunes. "Dumb Blonde," a firey song fueled by country twang and clever lyrics, now features Miranda Lambert, adding depth to the overall vocals. The classic ballad "Here You Come Again," is revamped with Willa Amai, now more soulful and slow, and ultimately more powerful.
The "Dumplin'" soundtrack also features six new songs penned by Dolly Parton: "Who," "Push and Pull," "If We Don't," "Why," "Girl in the Movies," and "Holdin' On To You." Of the new editions, the star track is "Girl in the Movies." The heartfelt lyrics, ("I want to be the girl in the movies/The one with the glint in her eyes") set to a slow, acoustic guitar and string set, perfectly captures the emotional turmoil of Willowdean.
Out of all the tracks, my personal favorite is the new rendition of "Two Doors Down" featuring Macy Gay and Dorothy. It is featured in the final scene of "Dumplin'" and highlights the movie's lighthearted and positive ending with a quick pace, upbeat vocals, and fun lyrics ("'Cause here I am feeling everything but sorry/We're having our own party two doors down").
The "Dumplin'" soundtrack is a perfect collection of classic and revised hits as well as brand new songs, including both ballads and feel-good jams. Whether or not you have seen the movie, the "Dumplin'" soundtrack holds its own and introduces the excellent works of Dolly Parton to a new generation.