Saudi Arabian Journalist Murdered in Turkey
Hang on for a minute...we're trying to find some more stories you might like.
On October 2, 2018, Jamal Khashoggi, a well-known journalist, walked into the Saudi Arabian consulate in Istanbul and never came out. The American resident and his wife were soon to move to Turkey after their upcoming marriage, and he was in the country to sort out the paperwork for their upcoming wedding. Almost a month after the event, there are still far more questions than answers, but the United States, Turkey, and Saudi Arabia are all playing their part to get to the bottom of the situation.
Khashoggi, 59, worked for Saudi news agencies for a long time, and even worked for the Washington Post. He helped America by providing news from a country with which it has quite unsteady relations, so Trump has expressed deep concern with the events and says he is determined to find out what truly happened.
Khashoggi had been very outspoken towards Saudi Arabian leaders, especially Crown Prince Mohammad bin Salman, ridiculing their "ultra-conservative" nature. According to ABC, the journalist once stated that, "As of now, I would say Mohammed bin Salman is acting like Putin. He is imposing very selective justice." Comparing the Crown Prince to the President of Russia, Vladimir Putin is just one of the comments Khashoggi made in the Washington Post that may have potentially led to his interrogation and murder.
ABC also states he once said, "That is how breathtakingly fast you can fall out of favour with Saudi Arabia," potentially damaging the average American's view of the country. Although these forthright statements may be a cause for anger amongst the Saudi government, many feel as if there is more to the story because of the sudden and unexpected nature of his disappearance.
The case has been prevented from progressing by a lack of evidence. The Saudi Arabian Crown Prince has claimed he had no prior knowledge of the death and has taken no responsibility. CNN wrote that it was first said he died in a "botched interrogation, one that was intended to lead to his abduction from Turkey." A Turkish official claimed his "body was cut into pieces after he was killed." However, this was soon after his death and plenty has changed from then to now.
Days after the murder, it was reported that a "hit squad" of 15 men were the people behind Khashoggi's killing. This, though, does not solve everything. What was the motive behind the men?  Trump has gone on record to say that this is one of "the worst cover-ups in the history of cover-ups," clearly of the opinion that the Saudi Arabian Crown Prince and other higher ups were in on the murder, potentially even calling for it.
Sources told CNN that "a group of Saudi men whom Turkish officials believe to be connected to Khashoggi's apparent killing were led by a high-ranking intelligence officer, with one source saying he was close to the inner circle of the kingdom's Crown Prince Mohammed bin Salman."
Additionally, Hurriyet Daily News reported that Saudi Arabia responded to the murder by claiming that he "was killed inside the [Turkish] consulate after a physical altercation." Also in response, "18 Saudis have been arrested in connection with his death and two top aides of Crown Prince Mohammed bin Salman, as well as three other intelligence agents, have been sacked." Trump has called this "a good first step," but wants to "get to the answer."
The tape of the interrogation and murder will reportedly never be released by Turkey, holding back further progress in the case. This would make the case far easier to solve, but according to EYE, since the tape was made "secretly," it would be "in contravention of international law" if it were released.
United States involvement in the case has been header by the US Secretary of State Mike Pompeo. News.com claims he "flew to the Saudi capital Riyadh with the intention of getting the truth about the likely death" but after "a short discussion with King Salman," America "is no closer to finding out what happened."
According to USA Today, Pompeo was told that the Saudis would conduct a "transparent investigation" and would make "no exceptions on who they would hold accountable" for the murder.
Despite all the controversy surrounding the case, USA Today reported that "President Donald Trump said he would not rupture America's long-standing alliance with Saudi Arabia over the disappearance and possible murder of Saudi journalist Jamal Khashoggi despite mounting international and domestic pressure." USA Today also stated that, "Trump implied that only if the top echelon of Saudi royal family were implicated would he find it necessary to mete out any punishment against Saudi Arabia." It is clear to see that Trump does not want to jump to conclusions before a thorough investigation has been conducted and there is no doubt who should be punished.
There are countless suspects behind the case, but the murderer of Jamal Khashoggi is still relatively unknown and could fall under the responsibility of a hit squad or even the Crown Prince. The United States is determined to find out what happened, but is on a slow path to discovering the truth of what happened in Turkey.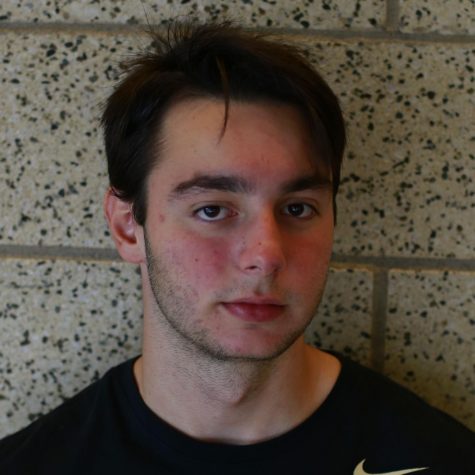 Charlie Buttler, Staff Writer
Class of 2019, first-year journalist. Player of soccer, rabid watcher of football, lover of old-school music. Everything happens at my house. Liverpool...